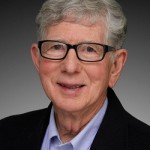 As an employer, where can I find safety and health information about the coronavirus (COVID-19) outbreak that is affecting my ability to do business?
The state Division of Occupational Safety and Health (DOSH) has developed a website compiling relevant information explaining an employer's methods and responsibilities for maintaining a safe and healthful workplace during the COVID-19 pandemic.
Since our introduction to COVID-19 in early January, the public has been increasingly inundated by various prognosticators as to what is happening and the best way to survive in the environment where we now find ourselves.
Fortunately, even when it appears that chaos is the norm, there are individuals and groups who are practical, logical and patient enough to research and develop interim solutions to mitigate to the best extent humanly possible with existing information the situation that is occurring.
Extensive Guidance
The DOSH has compiled and posted extensive guidance recommendations and requirements from many sources to assist the employer during this time.
To access the guidance on requirements to protect workers from coronavirus, start at the Department of Industrial Relations website, dir.ca.gov, and click on the bold banner declaring "Cal/OSHA Safety Guidance on Coronavirus." This opens to a webpage containing a table of contents of websites for various areas that may or may not be applicable to your particular situation.
There are two references to "General Industry." The first, "Cal/OSHA Interim Guidelines for General Industry on 2019 Novel Coronavirus Disease (COVID-19)," is the reader's digest version. It details the employers covered and not covered by the Aerosol Transmissible Diseases Standard and reminds webpage visitors of other Cal/OSHA regulations—such as the Injury and Illness Prevention Program (IIPP)—that apply to all employers.
The second reference is a link to download and print a PDF brochure providing some of the information covered on the webpage.
On the "Cal/OSHA Interim Guidelines" webpage is a link to the Centers for Disease Control and Prevention (CDC), which offers considerably more detailed recommendations on its "Interim Guidance for Businesses and Employers to Plan and Respond to Coronavirus Disease 2019" webpage.
Both the Cal/OSHA and CDC interim guideline pages contain website references that should be reviewed for information that may be relevant to your industry.
Note that the interim guidelines are subject to change.
For public convenience, the DOSH webpage includes a link to the daily update page for the California Department of Public Health, cdph.ca.gov/covid19.
The California Chamber of Commerce webpage at calchamber.com/coronavirus provides COVID-19-related federal, state and local resources, including CalChamber coverage.
---
Column based on questions asked by callers on the Labor Law Helpline, a service to California Chamber of Commerce preferred and executive members. For expert explanations of labor laws and Cal/OSHA regulations, not legal counsel for specific situations, call (800) 348-2262 or submit your question at www.hrcalifornia.com.