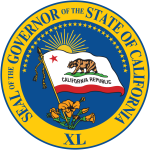 Over the weekend following the last print edition of Alert, Governor Gavin Newsom issued a directive providing greater clarity and detail about what is an "essential business."
In a statement issued on March 21, hours after the Governor's directive was posted online, Allan Zaremberg, president and CEO of the California Chamber of Commerce, expressed appreciation for "the hard work and dedication of Governor Newsom and his staff for providing directives that will clarify and give certainty on essential business operations so employers and employees can continue to operate and be productive."
Zaremberg urged "all local officials to follow the lead of the Newsom administration by conforming their directives to these guidelines.
"A large number of California businesses operate in many different counties or span the entire state, so the need for consistency in supply chain operations is critical.
"The guidelines provided by the Governor's office are an important element of keeping our economy open for essential business during this crisis and for resolving the risk of inconsistent and arbitrary enforcement.
"I am encouraging all business in California to follow the public health directives laid out by the Governor."
The Governor's directive, the list of "essential critical infrastructure workers," and a list of FAQs is posted online at covid19.ca.gov/stay-home-except-for-essential-needs/. The page notes that updates to the list of essential critical workers may be issued periodically, with the most recent updates reflected in blue text.