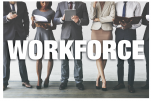 A proposed constitutional amendment pending before legislators will jeopardize the state's workforce goals if voters eventually approve the measure.
The California Chamber of Commerce opposes ACA 14 (Gonzalez; D-San Diego), which unnecessarily impedes the ability of the University of California (UC) to use its restricted state funding in the most efficient manner possible to continue expanding enrollment without compromising on the quality of the education it provides or substantially increasing the state's General Fund contribution by placing an unreasonable contract prohibition on the UC for support services.
Coalition Opposes
Joined by a coalition of local chambers of commerce, the CalChamber has highlighted problems with ACA 14:
• Without subsequent statutory authority permitting a contract, all UC support service contracts would be barred. The contracting prohibitions ACA 14 places on UC are not applicable to any other state agency.
• The measure is inconsistent with California's Equal Pay Law. ACA 14 further constrains contracting even if a subsequent statutory exemption to contract is passed by the Legislature as it mandates that any contractor "receive" the same wage and benefits for contracted workers as received by UC employees performing "similar work."
The Equal Pay Law requires an employer to "pay" the same wage rate to employees who perform "substantially similar" work and recognizes that wage disparities do not automatically equate to wage discrimination or a violation of law.
The requirements of ACA 14 also fail to acknowledge how personal choices and lawful, bona fide factors (such as education/training, career experience, seniority, merit-based system, compensation based on quantity/quality of production, geographical differences and shift differentials) can dictate and change the amount of benefits and wages an individual receives.
• ACA 14 affects all UC entities, including medical centers, clinics and laboratories. The support service contracts prohibited under ACA 14 include numerous general support services plus medically related services, such as billing and coding, sterile processing, hospital or nursing assistant services, medical imaging or respiratory therapy technician services.
The restrictions in ACA 14 will make it more difficult for medical centers and clinics to keep health care costs down and to treat patients as quickly and efficiently.
• UC budgetary flexibility is critical to meeting the state's future workforce needs. During the economic downturn, state funding for the UC was reduced significantly. Although recent state budgets have started to restore some of the funding, the university is still operating with less state support than previously.
At the same time, UC is seeking to increase enrollment to serve more students and meet the state's future workforce needs while keeping tuition rates flat to the extent possible.
To meet both objectives, UC must have flexibility to find more cost-effective ways to maintain university operations without compromising the quality of the education and other services it provides.
• UC has already dealt with the concerns that ACA 14 seeks to address. The UC "Fair Wage/Fair Work" Plan, which went into effect on October 1, 2015, increased minimum wages for all UC workers, requires annual audits of service contracts to ensure appropriate wages and working conditions are being met, and established a dedicated hotline for workers to report complaints.
Unnecessary Prohibition
The CalChamber will continue to oppose ACA 14 as an unnecessary prohibition on UC contracts. By unnecessarily taking authority away from the UC Board of Regents, ACA 14 ultimately will increase UC costs by preventing the university from using its restricted budget in the most efficient way possible.