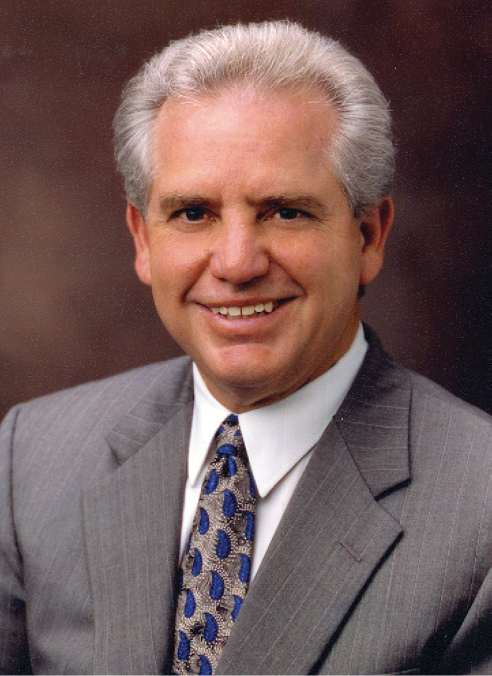 Edwin A. Guiles, 2008 chair of the California Chamber of Commerce Board of Directors, passed away on June 7 at the age of 69.
While CalChamber chair, Guiles was executive vice president, corporate development, for Sempra Energy. He retired from that position in 2009 and continued to serve on the CalChamber Board as a director of Cubic Corporation through December 2014.
At the time of his death, he had been a director of both the Cubic Corporation and the California Water Service Group since 2008.
Guiles joined the CalChamber Board in January 2001 while group president of regulated business units at Sempra Energy. He previously served as chairman and CEO of San Diego Gas & Electric (SDG&E) and Southern California Gas Co. (SoCalGas), Sempra Energy's California-regulated utilities.
Before that role, Guiles was president of SDG&E from 1997 to 2000. He also served as executive vice president of Enova Corporation, the former parent company of SDG&E, from January to June 1998. He was senior vice president of Enova Corporation from 1996 to 1997.
He joined SDG&E in 1972 and held positions in engineering, power plant management, natural gas operations, customer service, and business planning and budgeting.
Guiles earned his bachelor's degree in mechanical engineering from the University of Arizona, and was a graduate of the executive programs at the University of Southern California and the Edison Electric Institute. He served as a captain in the U.S. Marine Corps from 1966 to 1969.
He was a member of the Economic Development Council Board and the San Diego County YMCA, and had served as planning commissioner for the City of Chula Vista, a director of the Arthritis Foundation and Wellness Communities, as well as in several fundraising positions for the United Way and Boy Scouts.