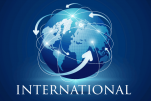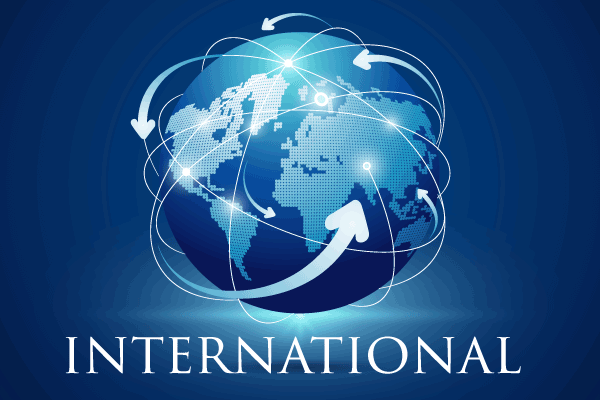 Brexit is the latest phenomenon in the western world presently characterized by shock and schism, a leading scholar explained this week at the California Chamber of Commerce.
"Brexit is the most profound crisis that Europe has had since the end of the Second World War," Dr. Matt Beech, senior fellow at the Institute of European Studies at the University of California, Berkeley, told nearly 100 guests at the CalChamber International Luncheon Forum on April 24. The luncheon was sponsored by Suburban Water Systems, a CalChamber member.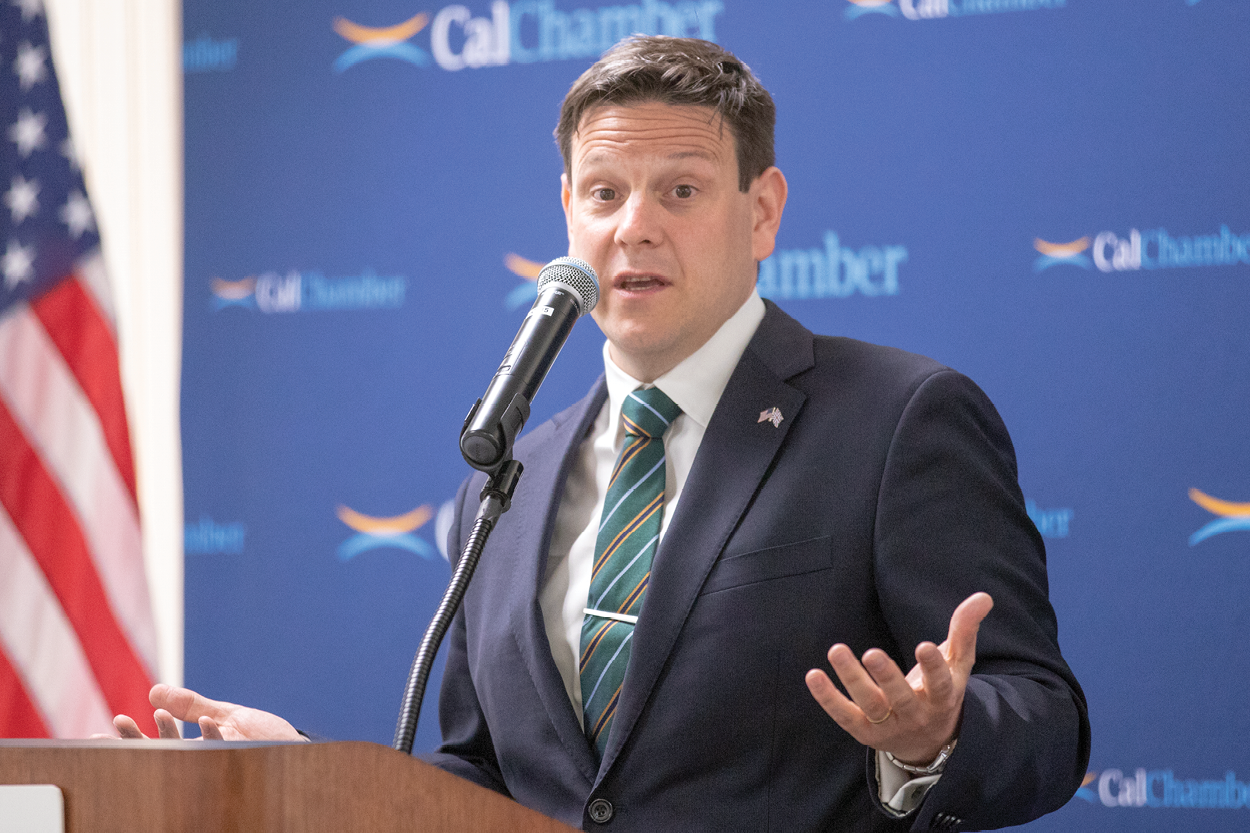 Dr. Beech provided attendees with an analysis of the potential implications for the United States and specifically, trade in California, with Britain's potential withdrawal from the European Union.
He compared Brexit to an iceberg, something that can't be understood until you're up close and personal with it.
"Brexit I think is very much like that tip of the iceberg. We see political, economic, and social shock and disruption…but beneath the water line of the iceberg which is Brexit is a profound conflict about culture, the like of which we've not seen in recent memory," Dr. Beech said.
What Does It Mean for the U.S.?
Dr. Beech said the existential question Brexit asks is: Who are the English and who do they want to be? The United Kingdom is a unitary state composed by the countries of England, Wales, Scotland and Northern Ireland. While the UK includes these countries, Dr. Beech said in the grand scheme of things of the 66 million or so people, 55–56 million are English.
Brexit is "not just a judgment call; it's a heart issue as much as a head issue," Dr. Beech said.
In a profound way, the U.S. and UK trading relationship is very strong, Dr. Beech noted. Two-way trade between the United States and the United Kingdom was $129 billion in 2018 and the UK was the fifth largest importer of U.S. goods with a total value of $66.228 billion.
Top U.S. exports to the UK were transportation equipment, making up 23%, followed by primary metal manufacturing, chemicals, and computer/electronic products. The United States imported $60.8 billion from the UK in 2018. Transportation equipment accounted for 25.6% of the total, followed by chemicals, non-electrical machinery, and reimports.
"Fundamentally, economically, it is a very strong relationship," Dr. Beech said. Leaving aside services, there is a huge amount of export of goods and an increasing uncertainty, since the UK has not left the EU yet, but over the last three years, the countries continue to build on a firm foundation of trade.
To illustrate why the U.S.-UK relationship is so strong, Dr. Beech pointed to American firms' presence in the UK and noted that British firms in the U.S. employ more than 2 million citizens.
These long-standing ties mean "these two countries can weather such a crisis" as Brexit, Dr. Beech said.
What Does It Mean for California?
Dr. Beech said there is an even more positive story to tell for California and Brexit.
"Economically, even in a time of great uncertainty, even in a time of shock and schism, based upon cultural values, shared language and economic interest, even though we often have some diverging interests in terms of foreign policy, for California there is an even more positive story to tell," he said.
He classified California and the UK relationship as deep, because the UK is California's 10th largest export market and the state did more than $5 billion in exports to the UK in 2017.
"Even through the shock and the schism, the California economy and the businesses that are represented in California actually show that despite the uncertainty there is a sound relationship that will keep [UK] businesses in the United States, even though we are going through different seasons of change," Dr. Beech said.
Post-Brexit Relationship
As for the post-Brexit relationship, Dr. Beech explained there is short- and medium-term uncertainty. This uncertainty is based upon gridlock—the UK Parliament can't agree about how to navigate Brexit.
The U.S.-UK relationships are "profoundly robust" and although differences do exist, in the post-Brexit world, the UK will be competing against the United States.
"I think when countries trade together, the ties that bind are incredibly important…We are natural partners to trade with," Dr. Beech said. "We should be more confident in saying there is so much as free people and free societies, having ties that bind us together, we are willing and well-placed to weather this storm."
Dr. Matt Beech
Dr. Beech is a political scientist and historian who teaches post-war British political history, government and ideas, and is a Fellow of the Royal Historical Society and the Royal Society of Arts. Dr. Beech has appeared in the Washington Post, Financial Times, USA Today, Chicago Tribune, Le Figaro, BBC Radio, and CNBC Asia. Dr. Beech's talk is funded by a Getting to Know Europe Grant (2017–2019) from the European Commission to the Institute of European Studies at UC Berkeley. The forum was held together with the World Affairs Council of Sacramento.