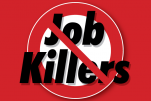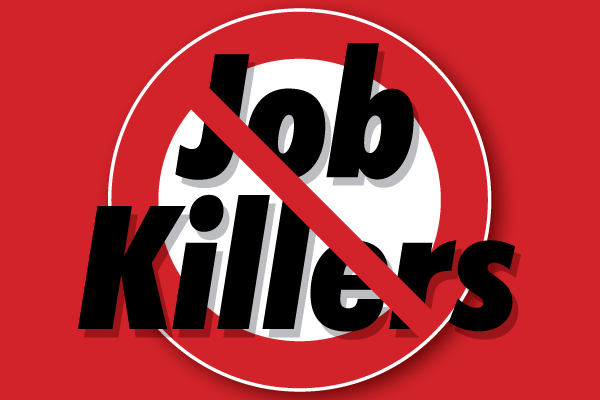 The Senate Environmental Quality Committee this week approved a job killer bill based on misconceptions of the diesel freight industry.
SB 44 (Skinner; D-Berkeley) will discourage investment and reduce jobs in the state by targeting medium- and heavy-duty trucks to satisfy emission reduction goals. The bill will limit the ability to transport goods throughout California, and will ultimately undermine California's leadership in this area.
In testimony to the committee, CalChamber Policy Advocate Leah Silverthorn pointed out that SB 44 doesn't recognize significant technological advances being made in the state.
California is a U.S. leader in upgrading diesel technology, she said, but continued changes in the regulatory environment here are discouraging companies from investing in upgrades. Ironically, that disincentive is keeping older, higher-polluting vehicles on the road instead of making it financially feasible for firms to invest in cleaner-burning newer vehicles.
Diesel trucks produce just 11.5% of California greenhouse gas emissions and less than a quarter of emissions attributable to transportation.
Yet SB 44 directs the California Air Resources Board (CARB) to develop a strategy that targets medium- and heavy-duty trucks and requires this limited sector to satisfy the goals for reducing emissions for all motor vehicles.
Commercial trucks, which transport the vast majority of goods produced in California, would be held responsible for reducing the equivalent of all motor vehicle greenhouse gas emissions by 40% by 2030 and 80% by 2050.
The effect of the bill is to restrict the use of a diesel combustion engine without creating an alternative path to cost-effectively move California products across the country. There is no supply of electric-powered heavy-duty vehicles that are sufficient to move heavy goods across California's diverse terrain.
Any strategy developed by CARB before the technology is available to replace fleets will inevitably result in significant additional costs to all California businesses that rely on goods movement.
California already has some of the strictest emissions controls in the nation. Many trucks are subject to smoke check, periodic inspection, idling limits, and fines for noncompliance.
According to CARB, certification of emissions standards for new heavy-duty engines already have been tightened and trucks are on a scheduled path to be retrofitted to meet updated standards.
CARB's continued collection of real data will provide guidance on any new emission reduction requirements that could reduce greenhouse gas emissions and are tied to actual emissions from medium- and heavy-duty trucks. There is no need to jeopardize California's ability to transport goods and risk jobs in this industry when efforts are already in place to reduce emissions.
Key Vote
SB 44 passed Senate Environmental Quality on a vote of 5-2.
Ayes: Allen (D-Santa Monica), Hill (D-San Mateo), Skinner (D-Berkeley), Stern (D-Canoga Park), Wieckowski (D-Fremont).
Noes: Bates (R-Laguna Niguel), J. Stone (R-Riverside County).
The bill will be considered next by the Senate Transportation Committee.