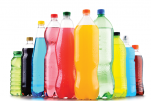 A number of California Chamber of Commerce-opposed bills placing various restrictions on sweetened beverages will be considered by legislative committees next week.
Four bills, including a job killer targeted tax, are the subject of a special order of business on April 9 in the Assembly Health Committee:
• AB 138 (Bloom; D-Santa Monica): Designated a job killer because it is a targeted tax on sweetened beverages. AB 138 unfairly imposes a targeted excise tax on distributors of sweetened caloric beverages to fund health-related programs for all, which will force distributors to reduce costs through higher prices to consumers or limit their workforce.
• AB 764 (Bonta; D-Oakland): Marketing Restrictions. AB 764 severely restricts marketing opportunities by beverage companies based on unproven facts regarding the health effects of sugar-sweetened beverages.
• AB 765 (Wicks; D-Oakland): Limitations in Advertising. AB 765 interferes with business management decisions on product placement in retail food stores.
• AB 766 (Chiu; D-San Francisco): Portion Size Limitation. AB 766 unfairly limits the sale of sugar-sweetened beverages to cups of 16 ounces or less. It also imposes penalties by the Attorney General or local government counsel.
Senate Bill
Moving in the Senate is SB 347 (Monning; D-Carmel): Warning Labels. SB 347 increases frivolous liability claims and exposes beverage manufacturers and food retailers to fines and penalties by mandating state-only labeling requirements for sugar-sweetened drinks.
SB 347 is conceptually the same as legislation from 2014, 2015 and 2018 that failed to pass the Assembly. The text and scope of the warning proposed in SB 347 is similar in many respects to San Francisco's warning label law, which was declared unconstitutional on January 31 in a unanimous decision of the 11 judges of the U.S. Court of Appeals for the Ninth Circuit.
SB 347 was approved by the Senate Health Committee on March 27 on a vote of 5-1, and is scheduled to be considered on April 8 by the Senate Appropriations Committee.