The annual U.S. electricity price map released by the U.S. Chamber of Commerce Global Energy Institute shows California average electricity retail prices are among the highest in the nation.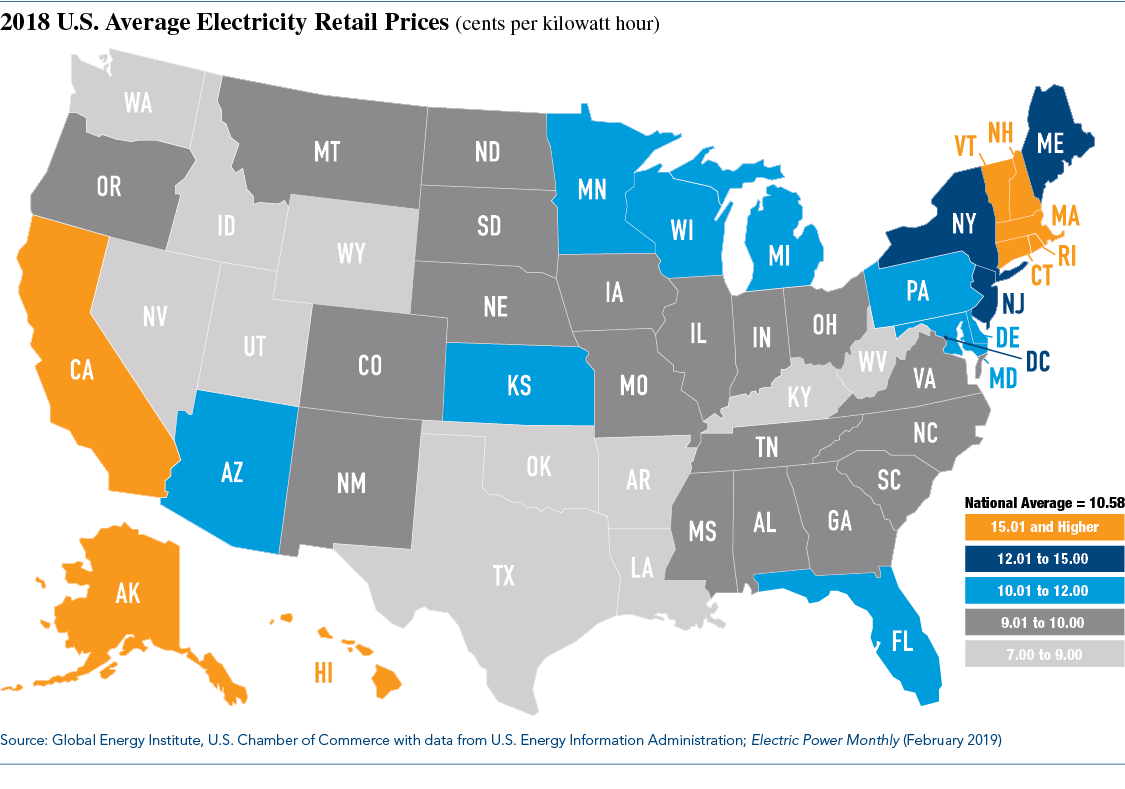 The map uses the most recent full year of data available from the U.S. Energy Information Administration, Electric Power Monthly (February 2019).
The Global Energy Institute notes that while the energy mix available within a state will play a large role in state electricity prices, energy-limiting policies in some states act to artificially elevate prices, making the price of electricity much more burdensome for consumers and businesses.
The national average price is 10.58 cents per kilowatt-hour (kWh). The average price in California is 16.7 cents per kWh, seventh highest in the nation, according to the U.S. Energy Information Administration data.
More information is available at www.globalenergyinstitute.org/average-electricity-retail-prices-map.