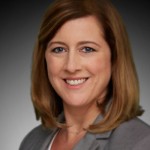 A former employee has asked for a copy of her personnel file and payroll records. Do I have to provide these to her? And if so, by when?
California laws give your current and former employees the right to request access to their personnel files and their payroll records. There are strict time requirements for responding to these requests, so it's important to understand what is required of employers.
Personnel Files
Under California Labor Code Section 1198.5, an employee has the right to inspect and receive a copy of the personnel records the employer maintains relating to the employee's performance or any grievance concerning the employee.
The request must be in writing and employers need to provide employees with a form to use when making such a request.
Employees can request either to inspect their files or receive a copy; if you provide a copy, you can charge the employee for the actual cost of copying the file.
You must either make the personnel file available for inspection or provide the employee with a copy of the file within 30 calendar days of receiving the written request.
Payroll Records
Employees also have the right, under Labor Code Section 226, to inspect or receive a copy of their payroll records. When responding to this type of request, you must provide either copies of the itemized wage statements received by the employee or a computer-generated record that contains all the information on those wage statements.
The law previously stated that employees had the right to inspect or copy their records, but it was amended effective January 1, 2019 to clarify that employees have the right to inspect or receive a copy of their records (meaning employers have to provide the copy and can't require the employee to make the copy).
As with personnel files, you can charge an employee the actual cost of copying if you provide a copy of the records.
Although there are some similarities between the two types of requests, a request for payroll records differs from one for personnel records in two ways:
• first, the request for payroll records can be written or oral;
• second, you have only 21 calendar days from the date of the request to provide the records, so the window to comply is shorter than for a request for personnel records.
Timing Is Crucial
If you receive a request for personnel or payroll records, make sure you comply within the required time frame—30 days for personnel files and 21 days for payroll records. If you fail to meet those deadlines, you can face a penalty of $750 for each violation.
---
Column based on questions asked by callers on the Labor Law Helpline, a service to California Chamber of Commerce preferred and executive members. For expert explanations of labor laws and Cal/OSHA regulations, not legal counsel for specific situations, call (800) 348-2262 or submit your question at www.hrcalifornia.com.