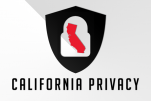 A new proposal to modify the state privacy law that is still being modified will create a litigation nightmare, the California Chamber of Commerce warned this week.
The bill, SB 561 (Jackson; D-Santa Barbara), was introduced on February 22 to expand the reasons a consumer may file a civil lawsuit to enforce the California Consumer Privacy Act (CCPA).
The CCPA was rushed through the legislative process in the summer of 2018 without the benefit of input from numerous crucial stakeholders and as a result is deeply flawed. A CalChamber-led coalition worked on legislation passed last year to fix some of the problems with the CCPA and is continuing to seek more adjustments to make the law more workable before it goes into effect on January 1, 2020.
In a February 25 press release, the CalChamber said SB 561 proposes to add significant costs to small business employers.
The goal of the CCPA "should be compliance," the release stated. "Yet the goal of SB 561. . . appears to be lawsuits and attorney's fees.
"The bill removes the opportunity for small businesses to seek clarification from the Attorney General on how to ensure they are complying with the law and instead opens up significant new avenues of litigation that will primarily benefit trial attorneys."
If a business has an inadvertent misstep because it does not have the benefit of clarifying regulations or direction from the Attorney General's office, it will have no opportunity to resolve the issue before costly litigation ensues, the CalChamber noted.
"Compliance, not punishment, should be the goal of government to enforce laws and regulations," the CalChamber stated. "Punishment may be an incentive to increase compliance, but—especially where a law is new and vague—eliminating a right to cure does not promote compliance."
SB 561 "will not only hurt and possibly bankrupt small businesses in the state; it will kill jobs and innovation."