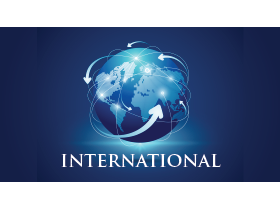 The longtime trade and investment ties between California and Japan were among the many topics covered this week when Japanese and California business leaders got together for an annual luncheon visit.
Leading the Japanese business delegation were Tadao Ogaki, president of the Japanese Chamber of Commerce of Northern California (JCCNC) and Satoshi Okawa, president of the Japan Business Association (JBA) of Southern California.

Allan Zaremberg, president and CEO of the California Chamber of Commerce, and Susanne T. Stirling, vice president, international affairs, represented the CalChamber at the luncheon gathering.
This is the 40th year that JBA and JCCNC leaders have traveled to Sacramento to present to state leaders the observations and opinions of member companies about what it takes to grow business in California. The luncheon with CalChamber representatives has been part of the annual visit for many years as well.
With a gross domestic product (GDP) of $4.8 trillion, Japan is the third largest economy in the world. California's gross state product of $2.7 trillion makes it the fifth largest economy in the world.
As of October 1, 2016, there were 130,538 Japanese citizens living in California—41,477 in Northern California and 89,061 in Southern California. The U.S. Census estimates total California population at more than 39.5 million as of July 2017.
California continues to be the top exporting state to Japan, accounting for 18.9% of total U.S. exports.
Imports into California from Japan were $40.5 billion, with transportation equipment accounting for more than half of total imports. California is currently the top importing state in the United States for products from Japan.
2018 Concerns
Japanese leaders pointed out that increasing innovation and digital transformation are drawing more and more Japanese businesses and visitors to the state.
Subjects discussed at the luncheon including the tight market for employees in California that is contributing to rising labor costs; immigration and the issuance of visas and green cards; employer-employee relations; local business networks; federal and state trade policies; state environmental policies; public safety; and international relations since the start of the current federal administration.
California and Japan
According to the U.S. Department of Commerce:
• 523 Japanese companies invest in California, including Shimadzu Co., Ltd., Hitachi Kokusai Electric Inc. and Yakult Honsha Co., Ltd. Japanese firms are the No. 1 international investors in California.
• Japanese companies employ 121,600 people in California. Japanese firms are the No. 1 international employers in the state.
• Japanese visitors spend about $2.2 billion a year in California, according to The Sasakawa Peace Foundation.
• Japan imported about $12.85 billion of goods from California in 2017, making Japan the fourth largest export destination for California goods. Japan has remained California's fourth largest export market since 2010, after Mexico, Canada and China.
Long History
A timeline of Japan and California contacts includes the following highlights for Northern California:
• March 17, 1860: First official Japanese delegation to the United States arrives in San Francisco.
• June 8, 1869: One of the earliest known Japanese settlements in North America (Wakamatsu Tea and Silk Firm Colony) established at Gold Hill.
• August 25, 1870: First Japanese foreign mission in the world established in San Francisco.
• September 8, 1951: Treaty of Peace with Japan signed in the San Francisco Opera House.
• September 8, 1951: Treaty of Mutual Cooperation and Security between the United States and Japan signed in Presidio Golden Gate Club, San Francisco.
Staff Contact: Susanne T. Stirling