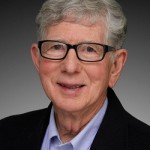 The federal Occupational Safety and Health Administration (OSHA) has issued a mandate that employers with 20 to 249 employees must submit their Form 300A electronically. Are California employers required to comply with the federal mandate?
Federal OSHA has posted a notice that all affected employers, both those with at least 250 employees, and those with 20 to 249 employees, in all states—including state plan states that have not yet adopted regulations at least as effective as the federal regulations regarding electronic reporting of Form 300A summaries—must submit this data by July 1, 2018.
Not all employers that have 20 to 249 employees are required to submit data. To determine if your company is exempt from submitting the Form 300A, click on the link in the announcement at https://www.osha.gov/injuryreporting/index.html.
Following is an excerpt from the state Division of Occupational Safety and Health (Cal/OSHA) news release about the federal notice:
"On April 30, 2018, federal OSHA posted a 'trade release' requiring all affected employers to submit injury and illness data in the federal OSHA Injury Tracking Application (ITA) online portal, even if the employer is covered by a state plan that has not completed adoption of their own state rule."
The trade release can be found at the following website: https://www.osha.gov/news/newsreleases/trade/04302018.
"Therefore, even though California has not yet adopted its own state rule, employers are advised to comply with federal OSHA's directive to provide Form 300A data covering calendar year 2017. Federal OSHA is requiring affected employers to submit their data by July 1, 2018. For specific instructions, go to federal OSHA's ITA website."
At the present time, this mandate is specific to the 2017 Form 300A summary. It still is unclear whether electronic reporting applies to the Log 300 and 301.
Federal OSHA has submitted its proposal revising provisions of the Improve Tracking of Workplace Injuries and Illnesses regulation to the Office of Management and Budget (OMB) for review. Employers should continue to monitor the rulemaking process.
In the meantime, California employers covered by the rule are encouraged to submit their 2017 Form 300A electronically by the July 1, 2018 deadline. For more information, see federal OSHA's ITA website for specific instructions on how to submit the Form 300A electronically.
---
Column based on questions asked by callers on the Labor Law Helpline, a service to California Chamber of Commerce preferred and executive members. For expert explanations of labor laws and Cal/OSHA regulations, not legal counsel for specific situations, call (800) 348-2262 or submit your question at www.hrcalifornia.com.