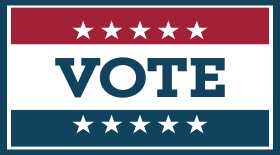 Voting for California's primary election will begin on May 7, the first day to vote by mail.
Five counties in Northern California will be conducting elections under a new model where voters can choose how, when and where they cast their ballot. The participating counties—Madera, Napa, Nevada Sacramento and San Mateo—will be mailing every voter a ballot, expanding in-person early voting, and allowing voters to cast a ballot at any vote center within their county.
The changes are a result of the California Voter's Choice Act, passed in 2016 to modernize elections in the state.
Election Resources
For information on how to register to vote or how to vote, contact the office of the Secretary of State at 1-800-345-VOTE (8683) or visit www.sos.ca.gov.
The website includes links to check voter status, register to vote online and the official voter information pamphlet.
Election information also is available on the California Chamber of Commerce grassroots website at www.calchambervotes.com.
Dates to Remember
• May 7: First day to vote by mail.
• May 21: Last day to register to vote.
• May 29: Last day to apply for a vote-by-mail ballot by mail.
• June 5: Election Day. Polls are open 7 a.m. to 8 p.m.