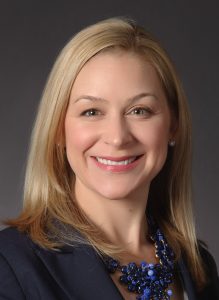 Sarah R. Boot, an experienced litigator and former senior legislative staffer, joined the California Chamber of Commerce policy team on March 26. As a policy advocate, Boot will specialize in privacy/technology, telecommunications, economic development, and taxation issues.
"Sarah's legislative and legal expertise will be a tremendous asset to our advocacy efforts," said CalChamber President and CEO Allan Zaremberg. "In particular, the experience Sarah brings to the Chamber in the areas of privacy and technology will be critical to our members as they continue to face challenges to their ability to operate efficiently in our highly regulated state."
From August 2015 until joining CalChamber, Boot was a top adviser to now-Senate President Pro Tem Toni G. Atkins. She served as the senator's legislative director and also acted as lead staffer on legal, privacy, telecommunications, business, and technology issues.
Boot was principal consultant to Atkins during her time as Assembly Speaker and Speaker Emeritus, spearheading a working group to draft multiple human trafficking bills and acting as lead staffer on all women-focused legislation. She served as the Speaker's liaison to the Legislative Women's Caucus.
Before working for Atkins, Boot practiced law in San Diego for seven years, serving for three years as an assistant U.S. attorney for the General Crimes Unit of the U.S. Attorney's Office, Southern District of California. She prosecuted a broad array of federal crimes, including bank robbery, sex trafficking of minors, and narcotics trafficking.
In private practice, Boot spent three years litigating cases for Cooley LLP, an AmLaw Top 50 international law firm. There, she focused on complex civil and intellectual property litigation, primarily representing internet and technology companies. She also worked for Blood Hurst & O'Reardon LLP, litigating consumer class action lawsuits in state and federal courts nationwide.
Boot has significant political campaign experience. She was a party-endorsed candidate for the San Diego City Council and managed fundraising for the campaign of a Washington, D.C. councilman at large. In addition, Boot served as a regional field director for a New Hampshire presidential primary campaign.
Boot earned her J.D. from the University of Michigan Law School, where she was articles editor for the Michigan Telecommunications and Technology Law Review. She graduated from the University of Michigan with an honors degree in political science and a minor in Spanish. As an undergraduate, Boot was elected student body president, representing more than 38,000 students.