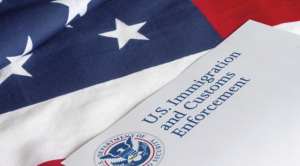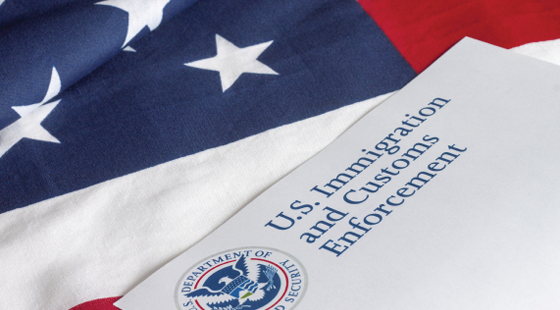 A look at estimates of both the number of undocumented immigrants and young unauthorized immigrants who call California home reveals the potential significant impact of whatever Congress and the administration work out on immigration reform.
The uncertainty over the legal status of undocumented immigrants could be a drag on the economy and, if resolved, would continue to stimulate consumer spending and investment.
Estimates
It has been estimated that somewhere between 2.35 million and 2.6 million undocumented immigrants—23% of the nation's total and about 6% of the state's population—reside in California. About half of these individuals have lived here for more than 10 years.
Many of these individuals are holding jobs and doing work upon which employers and the economy depend. These individuals have developed roots in this country, leaving little incentive to return to their country of origin.
Approximately 1.85 million undocumented immigrants are estimated to be working in California, meaning about 1 in 10 workers in California is an undocumented immigrant.
Immigration, both documented and undocumented, is expected to account for almost all the growth in the state labor force.
Young Dreamers
In his State of the Union address this week, President Donald Trump reiterated the proposal released by the White House on January 25 for providing legal status to "illegal immigrants who were brought here by their parents at a young age."
The child undocumented immigrants often are referred to as "Dreamers" after the 2011 California Dream Act that provides state financial aid for undocumented college students.
Then-President Barack Obama's 2012 executive order on Deferred Action for Childhood Arrivals (DACA) allowed certain undocumented immigrants brought to the United States under the age of 16 to apply for two-year work permits and be protected from deportation during that time. Although the permits were set up to be renewed indefinitely, they did not provide a path to citizenship.
In September 2017, the Trump administration said it would phase out DACA and not accept new DACA applications. Current DACA holders had until October 5, 2017 to apply for one-time renewals.
The Trump administration proposal on January 25, 2018 included a 10–12 year path to citizenship, with requirements for work, education and "good moral character." The administration estimated about 1.8 million individuals are eligible.
Other Statistics
On September 4, 2017, the U.S. Citizenship and Immigration Services (USCIS) released a report estimating the total number of active DACA recipients across the nation was 689,800.
California was home to the largest number of active DACA recipients—197,900 (28.7% of the total). Moreover, eight of the top 25 core based statistical areas were in California, with the No. 1 area, Los Angeles-Long Beach-Anaheim, having 89,900 DACA recipients (13% of the total), significantly more than the No. 2 area, which was New York-Newark-Jersey City, NY-NJ-PA, with 47,200 DACA recipients (6.8% of the total).
In the top 25 areas by population, according to the USCIS report were:
• No. 6: Riverside-San Bernardino-Ontario: 22,300 (3.2%);
• No. 9: San Francisco-Oakland-Hayward: 15,500 (2.3%);
• No. 12: San Diego-Carlsbad: 11,300 (1.6%);
• No. 15: San Jose-Sunnyvale-Santa Clara: 9,400 (1.4%);
• No. 21: Fresno: 5,900 (0.9%);
• No. 22: Sacramento-Roseville-Arden-Arcade: 5,900 (0.9%);
• No. 25: Bakersfield: 4,900 (0.7%).
Data Hub
The Migration Policy Institute's (MPI) data hub on DACA placed the number of California DACA recipients as of September 2017 at 197,900 with an estimated 384,000 individuals meeting all criteria to apply, for a program participation rate of 51%.
EdSource on September 5, 2017 reported that 242,339 young people received DACA status between 2012 and March 2017, according to MPI. According to EdSource, officials estimate that 72,300 undocumented students are enrolled at the state's public colleges and universities (60,000 at community colleges, 8,300 at California State University and 4,000 at the University of California) with about half having DACA protection at the time.
White House Framework
In addition to the DACA provisions, the White House Framework on Immigration Reform and Border Security released on January 25 calls for, among other provisions:
• A $25 billion trust fund for the border wall system, ports of entry/exit, and northern border improvements and enhancements;
• Limiting family sponsorships to spouses and minor children only and ending "extended-family chain migration." The changes would be applied "prospectively, not retroactively," by processing the "backlog."
• Eliminating the "visa lottery" and reallocating the visas to reduce the family-based "backlog" and high-skilled employment "backlog."
The White House framework and various immigration fact sheets are available at www.whitehouse.gov.