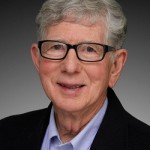 I saw that the penalties are increasing for Cal/OSHA violations. Can you clarify what these increases entail?
In a budget trailer bill this year (SB 96), the California Legislature increased the amount of several penalties for violations of state occupational safety and health laws. The California legislative action was taken to address federal Occupational Safety and Health Administration (OSHA) penalty increases and to reflect future increases in the Consumer Price Index (CPI).
Includes Poster Violations
Nonserious violations of Cal/OSHA rules now may be assessed up to $12,471 per violation (versus a $7,000 cap before). This includes posting and recordkeeping violations.
In other words, if you fail to comply with the requirement to post the required Cal/OSHA notice "Safety and Health Protection on the Job" in a conspicuous location frequented by employees, you could be facing a $12,471 penalty.
Moreover, the minimum and maximum civil penalties for willful or repeat violations increased:
• The new minimum penalty increased from $5,000 to $8,908;
• The new maximum penalty increased from $70,000 to $124,709—an increase of almost 80%.
These penalty amounts can increase on an annual basis, even as soon as January 1, 2018. The budget bill ties the Cal/OSHA penalty amounts to the CPI to allow for annual inflation adjustments.
The bill further deletes maximum penalty limitations for violations of certain crane safety standards and carcinogen standards (previously a $2,000 maximum).
No Retaliation for Reporting
The budget trailer bill also specifically clarifies that it is unlawful for an employer to discharge or discriminate against employees for:
• Reporting a work-related fatality, injury or illness;
• Requesting access to occupational injury or illness reports and records; or
• Exercising any rights protected by federal OSHA.
These provisions are incorporated into Labor Code Section 6310, which now mirrors the federal OSHA anti-discrimination mandate.
Charges of retaliation for bringing a workers' compensation claim (Labor Code 132a claims) remain under the jurisdiction of the Workers' Compensation Appeals Board.
Status
These legislative mandates will be adopted into Title 8 of the California Code of Regulations, specifically 8 Cal.Code Regs. Section 336, which governs the assessment of penalties.
Cal/OSHA prepared a rulemaking package that was submitted to the Office of Administrative Law (OAL) under the streamlined process for changes without regulatory effect. The deadline for OAL to approve these regulations is September 14, 2017. No rulemaking is required to increase the penalty amount annually based on the CPI.
As always, California employers need to pay close attention to all of their Cal/OSHA requirements, including requirements relating to posting, recordkeeping and reporting.
---
The Labor Law Helpline is a service to California Chamber of Commerce preferred and executive members. For expert explanations of labor laws and Cal/OSHA regulations, not legal counsel for specific situations, call (800) 348-2262 or submit your question at www.hrcalifornia.com.