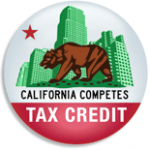 The Governor's Office of Business and Economic Development (GO-Biz) has announced the third quarter application period is open for businesses interested in applying for the California Competes Tax Credit (CCTC).
Applications must be submitted by August 21.
The California Competes Tax Credit is an income tax credit available to businesses that want to come, stay, or grow in California. Tax credit agreements are negotiated by GO-Biz and approved by a statutorily created "California Competes Tax Credit Committee," consisting of the State Treasurer, the Director of the Department of Finance, the Director of GO-Biz, and one appointee each by the Assembly Speaker and Senate Rules Committee.
This program is open to any business planning to create new full-time jobs in the state, regardless of size or location. An online application is available on the California Competes website, www.calcompetes.ca.gov.
Since 2014, GO-Biz has allocated $492.5 million to 688 companies projected to create 70,747 new jobs and $14.4 billion in new investments.
Members of the CCTC team are available to provide technical application assistance. An application guide, Frequently Asked Questions (FAQs) and program regulations are available on the California Competes Tax Credit page.
Informative Webinars
During each application period, GO-Biz hosts online webinars about the CCTC program. Each webinar consists of a 45-minute presentation, followed by a question-and-answer session. Each presentation includes the following:
• Overview of the program;
• Program goals and evaluation criteria;
• Step-by-step instructions through the application process.
All businesses are encouraged to participate in the webinars to receive instructions on how to apply. Below is a list of upcoming webinars:
• August 2;
• August 9;
• August 16.
For more information or to register, visit www.business.ca.gov.