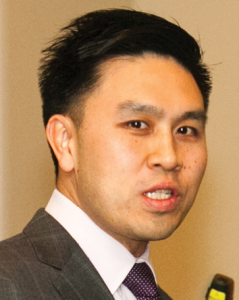 Lanhee J. Chen, a veteran of several high-profile political campaigns, will be a speaker at the California Chamber of Commerce Capitol Summit on May 31.
Chen, the David and Diane Steffy Research Fellow at the Hoover Institution, was most recently an adviser to Senator Marco Rubio's 2016 presidential campaign. Chen was policy director for the Romney-Ryan presidential campaign in 2012.
He is director of domestic policy studies and lecturer in the Public Policy Program at Stanford University, an affiliate of Stanford's Freeman Spogli Institute for International Studies, and a counsel at the law firm of Arent Fox LLP.
Chen has served as senior adviser on policy to the National Republican Senatorial Committee; and deputy campaign manager and policy director of Steve Poizner's 2010 California gubernatorial campaign.
In 2015, he was named one of the POLITICO 50 list of the "thinkers, doers and visionaries transforming American politics."
Summit/Host Breakfast
The half-day Capitol Summit also will feature a talk by longtime political columnist Dan Walters of The Sacramento Bee.
Summit attendees will have a chance to visit with their legislators at the State Capitol before the evening Sacramento Host Reception, a prelude to the Host Breakfast the following morning.
Featured speakers at the annual Sacramento Host Breakfast will be Governor Edmund G. Brown Jr. and 2017 CalChamber Chair Susan Corrales-Diaz, president and CEO of Systems Integrated.
The annual Host Reception and Breakfast provide networking opportunities for business leaders from all industries in California to discuss key issues facing businesses, the economy and government.
The Host events are co-sponsored by the Sacramento Host Committee and the CalChamber.
Register by May 19
May 19 is the deadline to register for the Capitol Summit, Sacramento Host Reception and Host Breakfast. The cost is $65. Space is limited.
For more information or to register, visit www.calchamber.com/2017summit-host.