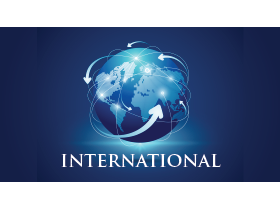 Energy independence and security were subjects of interest when several Ukrainian delegates visited the California Chamber of Commerce on March 14.
Leading the group was Nataliya Katser-Buchkovska, a member of the Ukrainian Parliament and the Head of the Subcommittee on Sustainable Development, Strategy and Investments of the Committee on Energy, Nuclear Policy and Security.
Parliament Member Katser-Buchkovska informed Susanne T. Stirling, CalChamber vice president of international affairs, about perspectives of the Ukraine's energy and renewables sector and discussed mutually beneficial alternative energy projects.
Accompanying the Ukrainian Member of Parliament were Consul General Sergiy Aloshyn, Consul Oleksandr Krotenko and Mykyta Safronenko, secretary of the Ukrainian American Coordinating Council—all based in San Francisco.
Ukraine has a population of approximately 45 million and is the second largest country in Europe by land mass. On a broader scale, the European Union-Ukraine Deep and Comprehensive Free Trade Area, which finally started up on January 1, 2016, is expected to help Ukraine integrate its economy with Europe by opening up markets and harmonizing regulations.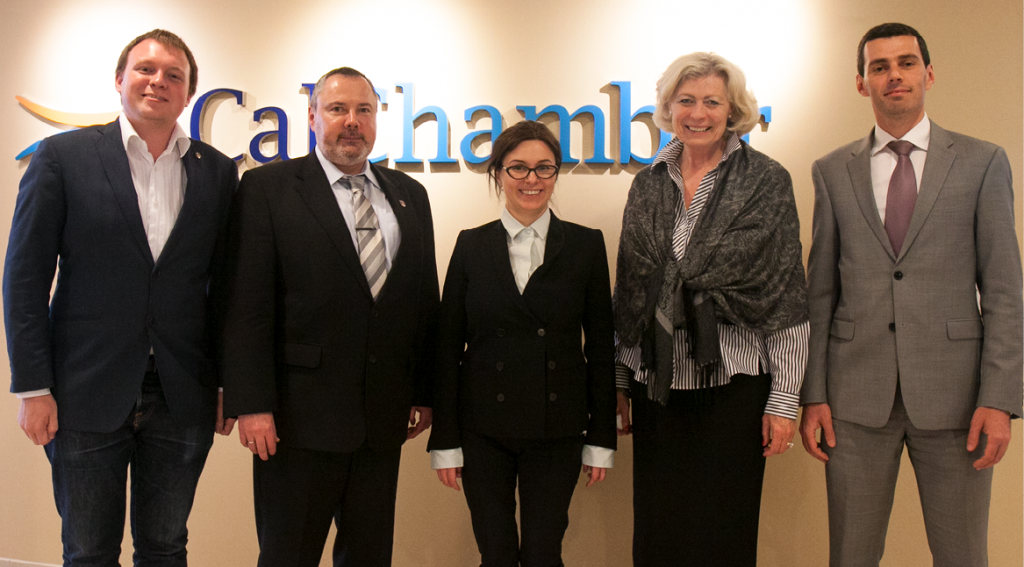 Trade Relations
Two-way trade in goods between the United States and Ukraine was approximately $1.6 billion in 2016. Ukraine is the United States' 75th largest export destination with more than $1 billion in exports. The top import from Ukraine to the United States is primary metal manufacturing, accounting for over 49.6% of total imports. Top exports from the United States to Ukraine include non-electrical machinery, minerals and ores, transportation equipment, and chemicals.
Ukraine is California's 84th largest export destination with $38 million in exports in 2016, a drastic decline from $93 million in 2013. California is among the top 10 state exporters to Ukraine. Computer and electronic products accounted for $11 million of exports (28.8%), second-hand merchandise accounted for 13.3%, and agricultural products accounted for 12.1%.
In 2016, California imported $33 million from Ukraine, including food manufactures, nonelectrical machinery, and fish. There are approximately 200,000 persons of Ukrainian descent living in California.
For more information, see the CalChamber portal www.calchamber.com/Ukraine
.