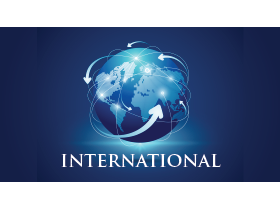 Trade, investment and innovation were topics of discussion on March 14 when representatives of the Hong Kong Economic and Trade Office stopped by the California Chamber of Commerce.
Director Ivanhoe Chang and Deputy Director C.T. Wong met with CalChamber President and CEO Allan Zaremberg and Vice President for International Affairs Susanne T. Stirling.
Hong Kong is highly ranked in several leading surveys on competitiveness, financial development, economic freedom, and ease of doing business. Hong Kong is one of the world's largest trading entities and has a busy air cargo hub.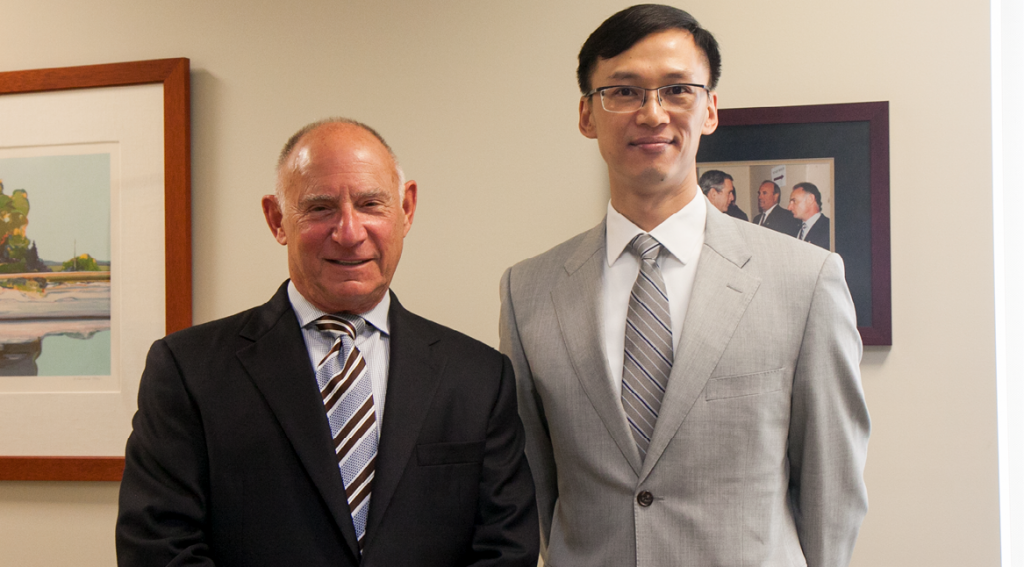 Trade and Investment
The United States has substantial economic ties with Hong Kong. A report done by the U.S. State Department in February 2015 indicates that there are some 1,400 U.S. firms and approximately 85,000 U.S. residents in Hong Kong.
The latest available figures show U.S. direct investment in Hong Kong at about $64 billion, making the United States one of Hong Kong's largest investors.
Trade between the United States and Hong Kong has been multiplying in the last few years, with a growth in U.S. exports from $21.1 billion in 2009 to $34.9 billion in 2016. Total trade between the United States and Hong Kong totaled $42 billion in 2016, according to the U.S. Department of Commerce.
Hong Kong is the ninth largest export destination for California, which exported approximately $9.6 billion in goods to Hong Kong in 2016.
The top category of California exports to Hong Kong was computer and electronic products (47.3%), totaling $4.5 billion. Miscellaneous manufactured commodities, agricultural products, and primary metal were the other top California export categories to Hong Kong, representing 14.5%, 12.5% and 4.9% respectively.
One Belt, One Road Initiative
The One Belt, One Road initiative, launched in 2013 by Chinese President Xi Jinping, was also a topic of discussion. The initiative is an ambitious effort to foster global trade and economic development through a call for massive investment in and development of trade routes throughout Eurasia.
Hong Kong and China have an agreement of One Country—Two Systems. In such an initiative, Hong Kong would be a major financial center.
The initiative has two parts: the belt and the road. The belt is the physical road over land, which would stretch from China through Europe and north to Scandinavia. What is referred to as the road is the maritime Silk Road, which covers about 65% of the world's population today, one-third of the world's gross domestic product (GDP), and about a quarter of all the goods and services that move throughout the world.
The route, stretching across Eurasia, would encompass more than 60 countries. The belt would be made up of overland roads, rail routes, oil and natural gas pipelines, and other infrastructure projects, such as airports. The road, the maritime route, will be made up of a network of planned ports and other coastal infrastructure projects that run from South Asia and Southeast Asia to East Africa and the northern Mediterranean Sea.
The plan is in the initial stages and has constraints such as geography, current trade patterns and massive funding requirements. It has the potential to be the world's largest platform for regional collaboration.
For more information about Hong Kong, see the CalChamber portal at www.calchamber.com/HongKong.