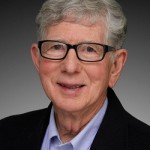 The Division of Occupational Safety and Health (Cal/OSHA) has developed a regulation addressing workplace violence protection in health care. I am the HR director for an acute care facility. How will the new regulation for workplace violence in health care affect my facility?
Assuming your facility meets the definitions outlined in the regulation (Title 8, Section 3342), beginning April 1, 2017, you will need to keep a "violent incident log" listing all incidents, post-incident response and investigation of a workplace violence injury, based on information from the employees who experienced the workplace violence.
Also beginning April 1, you must keep records including workplace hazard identification, evaluation and correction. Reporting requirements for general acute care hospitals, acute psychiatric hospitals and special hospitals also go into effect on April 1.
Prevention Plan
By April 1, 2018, you must have established a workplace violence prevention plan. Section 3342 (c) of the new regulation is a step-by-step directive of how the plan is to be established, implemented and maintained to ensure it is effective. The workplace violence prevention plan is to be part of the employer's Injury and Illness Prevention Program (IIPP).
The regulation includes procedures to ensure employees and their representatives participate in developing, implementing and reviewing the plan. The involvement includes their participation in identifying, evaluating and correcting workplace violence hazards, designing and implementing training, and reporting and investigating workplace violence incidents.
The regulation contains nearly 50 separate instructions the employer is to consider, from employees working in isolated locations, to how to contact and obtain assistance from an appropriate law enforcement agency, assessment procedures, communication, poor illumination, maintaining sufficient staffing, procedures to identify and evaluate patient-specific risk factors and assess visitors or other persons who are not employees, as well as procedures for debriefing, escape routes, and physical barriers, to mention a few.
Because of the number and specificity of the requirements in Section 3342 (c), be sure to review them extensively and initiate them where required to ensure compliance for all work sites and operations.
Employee Training
The requirements for employee training, also to be implemented by April 1, 2018, are covered in Section 3342 (f). This training is to be done when the plan is first established and for new hires or when assigned to another position that did not require initial training.
Also, the employer is to have an effective procedure for obtaining the active involvement of employees and their representatives in developing curricula and training materials, participating in training sessions, and reviewing and revising the training program.
The regulation specifies eight components the training must cover, including an explanation of the workplace violence prevention plan; how to recognize the potential for violence; factors contributing to the escalation of violence; strategies to avoid physical harm; and how to recognize alerts or other warnings about emergencies.
Complete Regulation
For more information, see the complete text for Section 3342 .
---
The Labor Law Helpline is a service to California Chamber of Commerce preferred and executive members. For expert explanations of labor laws and Cal/OSHA regulations, not legal counsel for specific situations, call (800) 348-2262 or submit your question at www.hrcalifornia.com.