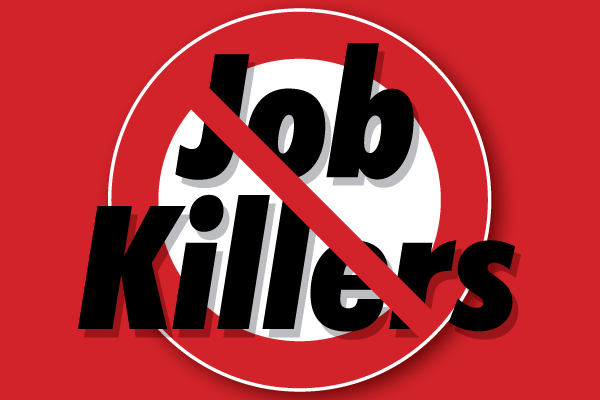 The California Chamber of Commerce has identified four job killer bills that would have a negative impact on California's economy if they become law. CalChamber will release the full list of job killer bills in the spring.
• AB 5 (Gonzalez Fletcher; D-San Diego/Kalra; D-San Jose) Hampers Ability to Manage Workforce Effectively.
• SB 33 (Dodd; D-Napa) Discriminates Against Arbitration.
• SB 62 (Jackson; D-Santa Barbara) Expands Employment Litigation.
• SB 63 (Jackson; D-Santa Barbara) Expansive Leave Mandate.
More information at www.calchamber.com.