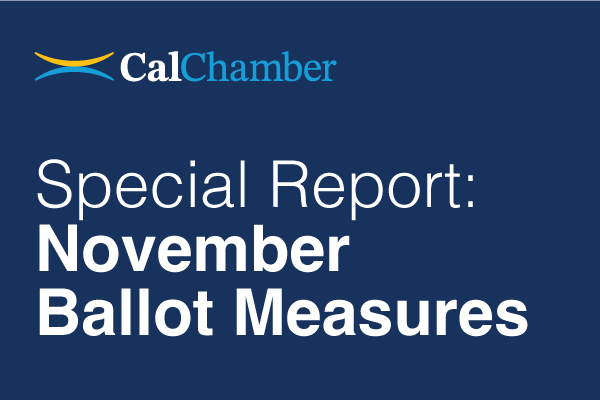 The September 3 edition of Alert presented a seven-page special report on the November ballot measures, including brief summaries of the California Chamber of Commerce reasons for its positions on seven of the 17 ballot measures.
On propositions where the CalChamber has no position, the guide summarizes arguments for and against the measures as presented in the 224-page official voter information guide prepared by the California Secretary of State.
Below is a recap of CalChamber positions on November ballot measures:
SUPPORT
Proposition 51: School Bonds
Proposition 52: State Fees on Hospitals. Federal Medi-Cal Matching Funds
Proposition 54: Legislative Transparency
Proposition 58: English Language Education
OPPOSE
Proposition 53: Revenue Bonds
Proposition 55: Tax Extension on High Wealth Individuals
Proposition 61: Prescription Drug Purchases. Pricing
For more information, see the special report.