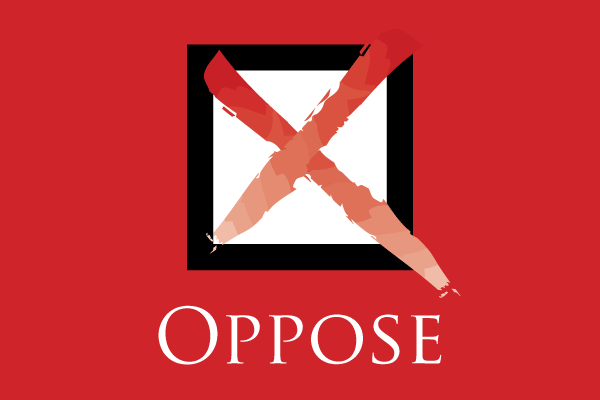 The Senate has refused to pass a California Chamber of Commerce-opposed bill that would have inappropriately made industrial, institutional, and commercial water use public information.
AB 1520 (M. Stone; D-Scotts Valley) was an attempt to shame business under the guise of ensuring that large users are meeting conservation goals. The bill removed protections that safeguard production capacity and other sensitive production data from disclosure to competitors by requiring commercial, industrial and institutional water users to publicly disclose usage, supposedly to enforce compliance with water conservation goals.
The current privacy protections for commercial, industrial and institutional water customers serve an important purpose. These protections help prevent competitors from gaining information and knowledge about water usage, which could be used to find out production capacity and other production knowledge for others in that same industry.
Giving this information to the public serves no purpose. Without knowing how an industry uses water and the regulatory requirements under which that industry operates, the volume of usage is not useful and serves no purpose other than to exploit a business' operation. Allowing this information to be made public would have served no purpose other than to shame businesses that may be deemed as unfavorable to some and provide an avenue for protest.
In addition, current law also levels the playing field between customers of private investor-owned utilities and utility customers of local agencies. In 1997, SB 448 (Sher; D-Palo Alto; Chapter 276) determined that utility usage information from local agencies was not public information. Yet, AB 1520 deliberately tried to overturn that safeguard, picking and choosing which information should remain private.
Most large commercial, industrial, and institutional users of water pay based on the volume they use. Under existing regulations, local water districts, for example, are able to determine if conservation goals have been met. If the conservation goal is not met, the local agency could have imposed fines of up to $10,000 per violation, and $500 per day thereafter for every day the violation continues to enforce compliance.
It was unclear how the information required by AB 1520 would have helped reduce water usage.
Key Vote
AB 1520 was held on the Senate Floor with a vote of 15-20. The bill was granted reconsideration and is now on the Senate Inactive File.
Ayes: Allen (D-Santa Monica), Beall (D-San Jose), Block (D-San Diego), de León (D-Los Angeles), Hall (D-Los Angeles), Hertzberg (D-Van Nuys), Hill (D-San Mateo), Jackson (D-Santa Barbara), Leno (D-San Francisco), Leyva (D-Chino), Mitchell (D-Los Angeles), Monning (D-Carmel), Pavley (D-Agoura Hills), Wieckowski (D-Fremont), Wolk (D-Davis).
Noes: Anderson (R-Alpine), Bates (R-Laguna Niguel), Berryhill (R-Twain Harte), Cannella (R-Ceres), Fuller (R-Bakersfield), T. Gaines (R-El Dorado Hills), Galgiani (D-Stockton), Glazer (D-Contra Costa), Huff (R-San Dimas), Lara (D-Bell Gardens), McGuire (D-Healdsburg), Mendoza (D-Artesia), Moorlach (R-Costa Mesa), Morrell (R-Rancho Cucamonga), Nguyen (R-Garden Grove), Nielsen (R-Gerber), Pan (D-Sacramento), Roth (D-Riverside), J. Stone (R-Temecula), Vidak (R-Hanford).
No Vote Recorded: Hancock (D-Berkeley), E. Hernandez (D-West Covina), Hueso (D-San Diego), Liu (D-La Cañada Flintridge).
Staff Contacts: Valerie Nera, Amy Mmagu