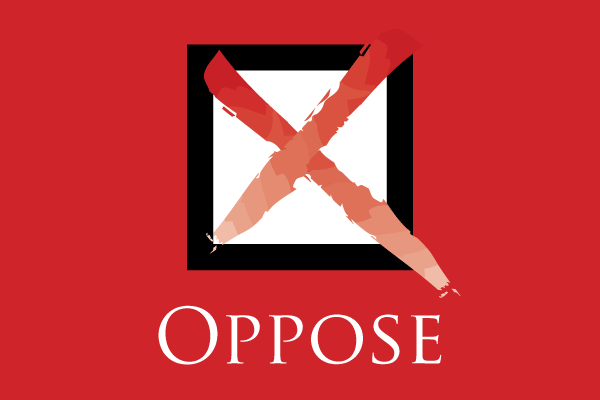 The Senate fiscal committee this week passed a California Chamber of Commerce-opposed bill imposing new and unnecessary costs and burdens on beverage manufacturers without any public policy benefit.
AB 2530 (Gordon; D-Menlo Park) passed the Senate Appropriations Committee on August 1. The bill requires beverage manufacturers to annually report the percentage of virgin and postconsumer recycled content in plastic beverage containers under penalty of perjury.
The California Department of Resources Recycling and Recovery (CalRecycle) would be required to post the information on its website.
The CalChamber joined a coalition of beverage manufacturers and affiliated industries in describing the bill as a solution in search of a problem, citing logistical and policy reasons to oppose the bill.
CalRecycle reports that the state has an 80% recycling rate for PET (polyethylene terephthalate) beverage containers.
AB 2530 imposes the impossible task of reporting the amount of recycled content plastic for "sales in the state in the previous calendar year," ignoring regional and national manufacturing and distribution channels for plastic beverage containers and filled product in those containers.
There is no test to determine recycled content other than to audit the extensive supply chain of both the source of beverages and beverage packaging, the coalition letter points out.
The bill also fails to recognize alternative environmental commitments and packaging innovation. Some beverage manufacturers have chosen alternatives to recycled content for packaging.
For example, rather than relying on petroleum-based raw materials, some beverage manufacturers use renewable plant-based raw materials. This so-called "PlantBottle" contains up to 30% renewable plant-based raw materials and is 100% recyclable with petroleum-based beverage containers.
Reporting exclusively for recycled content overlooks the environmental benefits from plastic packaging helping conserve resources by becoming lighter and more efficient.
Moreover, in an attempt to avoid any enforcement cost for CalRecycle, AB 2530 creates a potential for frivolous litigation. It substitutes a penalty of perjury standard that uses the threat of litigation for enforcement.
The bill also fails to demonstrate a rational public policy objective. Beverage manufacturers establish recycled content goals on a national, not a state-specific, basis because of the manner in which containers are sourced and beverages filled for sale in California. Any attempt to report recycled content that would then be posted on the CalRecycle website would likely provide little, if any, meaningful information to CalRecycle or interested parties.
Key Vote
Senate Appropriations sent AB 2530 on for consideration by the entire Senate on a vote of 5-2:
Ayes: Lara (D-Bell Gardens), Beall (D-San Jose), Hill (D-San Mateo), McGuire (D-Healdsburg), Mendoza (D-Artesia).
Noes: Bates (R-Laguna Niguel), Nielsen (R-Gerber).