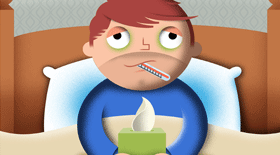 July 1 marks the one-year anniversary of the day California employers had to begin providing the paid sick leave (PSL) benefit to employees. In addition, a number of local minimum wage increases take effect.
To highlight several less-known aspects of the PSL benefit and provide practical tips to follow, the California Chamber of Commerce has released a white paper, "10 Things Businesses Might Not Know About California's Paid Sick Leave Law."
See the white paper and catch up on local minimum wage increases and paid sick leave ordinances at HRCalifornia.com.
How Is Paid Sick Leave Working at Your Business?
How is implementing the paid sick leave law affecting day-to-day operations at your company? Share your experience by emailing sickleave@calchamber.com. Including information about your industry, location and the number of employees at your company will help the CalChamber identify any patterns. No company-specific information will be published.