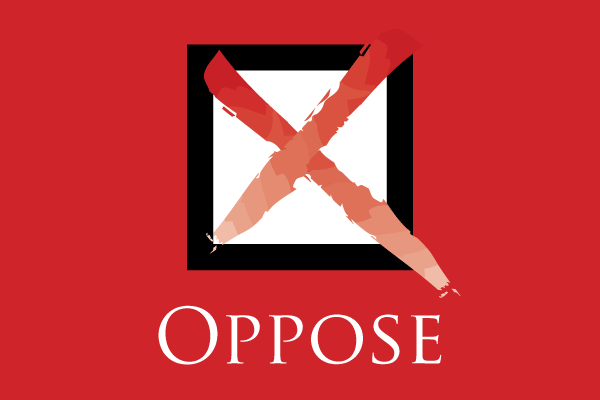 A new consumer product ingredient communication mandate that would have stifled innovation and imposed unnecessary burdens on businesses failed to pass the Assembly last week.
AB 708 (Jones-Sawyer; D-South Los Angeles), as amended, would have required businesses of certain consumer products, including cleaning products and automotive products, to specify on their company website a list of the 20 most prevalent ingredients in the product.
The California Chamber of Commerce opposed AB 708 because it failed to provide any protections for confidential business information (CBI), such as trade secrets and other intellectual property rights.
Confidential Business Information
A CalChamber-led coalition repeatedly asked for confidential business information protection in the bill only for those substances that qualify as such under the conditions of the Freedom of Information Act (FOIA) and in compliance with California's own Uniform Trade Secrets Act (UTSA). Those conditions are:
• The business demonstrates it has taken reasonable measures to protect the confidential business information from disclosure and continues to take such measures;
• The information is not and has not been reasonably obtainable/readily reverse engineered; and
• Disclosure of the information is likely to cause substantial harm to the businesses' competitive position.
The promise of safer consumer products depends on protecting confidential business information. Without adequate protection, any significant innovation could become public knowledge to be exploited by competitors around the globe. That is among the reasons governments in developed economies have zealously protected confidential business information.
Importantly, the coalition sought protections for confidential business information not to conceal such information from consumers, but rather to ensure that innovative products cannot be replicated by competitors through easy access to product ingredients.
Costs of Innovation
Innovation in highly competitive industries commands millions of dollars in research and development for any given product, as well as years of effort. With stakes so high, the coalition had argued that there must be some assurance of a return on that investment where it succeeds in developing a new product that can be more sustainable and still command attention in the marketplace.
If confidential business information is not protected, the keys to any significant innovation become public knowledge immediately, open to exploitation by any competitor around the globe and undermining the possibility of securing a reasonable return on the investment that led to the innovation.
Many manufacturers depend on confidential business information protection to develop and offer products that meet consumer demands for effective and aesthetic products. Some manufacturers do not.
For example, a manufacturer may target consumers who prioritize green labeling and offer a product free of all confidential formulations. That approach serves some customers, but not all.
Many consumers want the features added by confidential formulations. That is why manufacturers in highly competitive industries may invest millions of dollars in research and development for a single product line.
AB 708's lack of protection for confidential business information would have discouraged such innovation and cost many manufacturers the necessary return on their previous investments.
Regulators Have Access
California, the United States and governments throughout the developed economies have zealously protected confidential business information provisions precisely in recognition of their key role in stimulating innovation. Very importantly, though, protecting confidential business information has never been sought to prevent appropriate regulatory oversight.
The confidential business information laws and regulations limit disclosure to the public (and therefore competitors), but California regulators and those throughout the developed world have always been able to access even protected confidential business information for regulatory purposes. California regulators such as the Air Resources Board, the Department of Pesticide Regulation and Department of Toxic Substances Control routinely and effectively access and utilize confidential information, with appropriate controls to prevent public disclosure.
Nothing in contemporary policies for protecting confidential business information prevents the state's regulatory authority from being guided by regulators fully knowledgeable about all relevant aspects of the chemicals and products in focus under AB 708. Protecting the underlying incentives to innovate in response to that regulation, however, absolutely requires protecting confidential business information.
Frivolous Litigation
Beyond lacking protections for confidential business information, AB 708 would have resulted in yet additional avenues for frivolous litigation under California's unfair competition law (Business and Professions Code Section 17200). The unfair competition law has historically been and continues to be misused by a significant number of private lawyers in a variety of situations to squeeze out higher settlements and generate attorney fees without creating a corresponding public benefit.
AB 708 would have further exacerbated this problem by expanding its application.
Key Vote
AB 708 failed to pass the Assembly 33-28 on January 28.
Ayes: Alejo (D-Salinas), Atkins (D-San Diego), Baker (R-San Ramon), Bloom (D-Santa Monica), Bonta (D-Oakland), Brown (D-San Bernardino), Chau (D-Monterey Park), Chiu (D-San Francisco), Chu (D-San Jose), Cooley (D-Rancho Cordova), Dababneh (D-Encino), Gatto (D-Glendale), Gipson (D-Carson), Gomez (D-Los Angeles), Gonzalez (D-San Diego), Gordon (D-Menlo Park), R. Hernández (D-West Covina), Holden (D-Pasadena), Irwin (D-Thousand Oaks), Jones-Sawyer (D-South Los Angeles), Levine (D-San Rafael), Low (D-Campbell), McCarty (D-Sacramento), Mullin (D-South San Francisco), Nazarian (D-Sherman Oaks), Rendon (D-Lakewood), Santiago (D-Los Angeles), M. Stone (D-Scotts Valley), Thurmond (D-Richmond), Ting (D-San Francisco), Weber (D-San Diego), Williams (D-Carpinteria), Wood (D-Healdsburg).
Noes: Achadjian (R-San Luis Obispo), T. Allen (R-Huntington Beach), Bigelow (R-O'Neals), Bonilla (D-Concord), Brough (R-Dana Point), Chang (R-Diamond Bar), Chávez (R-Oceanside), Dodd (D-Napa), Frazier (D-Oakley), Gaines (R-El Dorado Hills), Gallagher (R-Yuba City), Grove (R-Bakersfield), Harper (R-Huntington Beach), Jones (R-Santee), Kim (R-Fullerton), Lackey (R-Palmdale), Linder (R-Corona), Mayes (R-Yucca Valley), Melendez (R-Lake Elsinore), Obernolte (R-Big Bear Lake), Olsen (R-Modesto), Patterson (R-Fresno), Quirk (D-Hayward), Salas (D-Bakersfield), Steinorth (R-Rancho Cucamonga), Wagner (R-Irvine), Waldron (R-Escondido), Wilk (R-Santa Clarita).
Absent/Abstaining/Not Voting: Burke (D-Inglewood), Calderon (D-Whittier), Campos (D-San Jose), Cooper (D-Elk Grove), Dahle (R-Bieber), Daly (D-Anaheim), Eggman (D-Stockton), C. Garcia (D-Bell Gardens), E. Garcia (D-Coachella), Gray (D-Merced), Hadley (R-Torrance), Lopez (D-San Fernando), Maienschein (R-San Diego), Mathis (R-Visalia), Medina (D-Riverside), O'Donnell (D-Long Beach), Ridley-Thomas (D-Los Angeles), Rodriguez (D-Pomona).