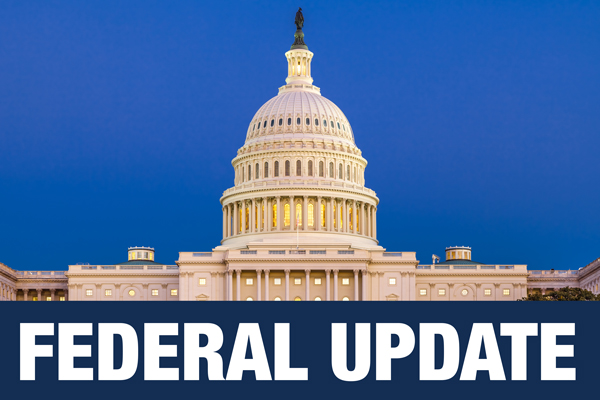 In a significant departure from existing requirements, the Equal Employment Opportunity Commission (EEOC) recently announced that it is seeking to require large employers to report pay data to the agency, including aggregate information from employee W-2s.
The EEOC is proposing to revise the federal EEO-1 report to include collecting pay data from employers with more than 100 employees. The EEOC said it is seeking the new data to assist in identifying possible pay discrimination in the workplace.
EEOC Chair Jenny Yang stated that the proposal will provide the EEOC with insight into "pay disparities across industries and occupations" and will allow the EEOC "to more effectively focus investigations, assess complaints of discrimination, and identify existing pay disparities that may warrant further examination." According to Yang, pay discrimination goes undetected due to lack of information about what people are paid.
The EEOC announced the proposal at a White House equal pay event commemorating the seventh anniversary of the federal Lilly Ledbetter Fair Pay Act.
Background
Federal law requires all private employers with 100 or more employees to file the EEO-1 report annually. In addition, all federal government contractors and subcontractors with a contract of $50,000 or more and with 50 or more employees must file EEO-1 reports.
Currently, the survey requires company employment data to be categorized by race/ethnicity, gender and job category.
Proposal
Under the proposal:
• Employers, including federal contractors, with 100 or more employees would submit pay data beginning September 30, 2017.
• Employers would identify employees' total W-2 earnings for a 12-month period and would provide aggregate information on the EEO-1
• Employers would not provide individual employee information but would instead provide information by job category and demographic group using 12 "pay bands" (salary ranges).
• Federal contractors with 50–99 employees would continue to report race, sex and ethnicity data, but would not report pay data.
Example from the EEOC: An employer would report on the EEO-1 that it employs 10 African American men who are Craft Workers in the second pay band ($19,240–$24,439).
The EEOC also provided a questions and answers document, a small business fact sheet and a link to the proposed EEO-1 form, accessible at www.eeoc.gov.
Comments Due by April 1
Comments on the proposed notice must be submitted by April 1, 2016. Comments can be submitted online at www.regulations.gov. Follow the instructions on the website for submitting comments.
Submit written comments to: Bernadette Wilson, Acting Executive Officer, Executive Secretariat, Equal Employment Opportunity Commission, 131 M Street NE., Washington, D.C. 20507.
A public hearing on the comments also will be held at a place and time to be announced.
Focus on Fair Pay
As the EEOC's proposal demonstrates, the issue of fair pay continues to be a focus at both the state and federal levels.
California's Fair Pay Act was recently amended to revise and expand previous state law protections (Labor Code Section 1197.5). The amendments, effective January 1, 2016, also reinforced provisions intended to address "pay secrecy." Employers can't prohibit employees from discussing wages.
CalChamber members can find more information about California law on the HR Library's Fair Pay Act page.