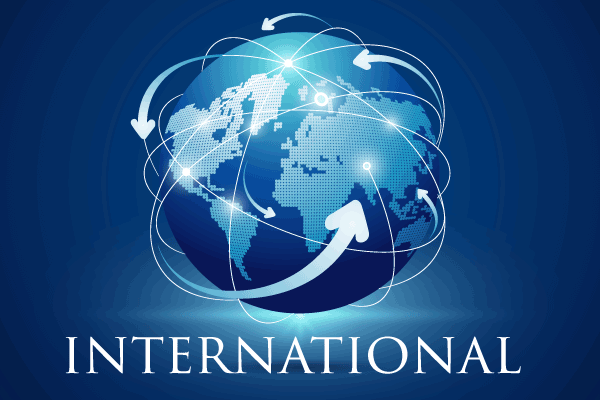 The California Chamber of Commerce and a growing coalition of industry stakeholders will be urging Congress to reauthorize a program to attract foreign investments and benefit the U.S. economy.
The CalChamber, Invest in the USA (IIUSA) and more than 700 industry signatories will be sending a letter to Congress urging the reauthorization of the EB-5 Regional Center Program.
The program, created in 1990, is known as EB-5 for the name of the employment-based fifth preference visa that participants receive.
EB-5 Program
Under the program, each investor is required to demonstrate that at least 10 new jobs were created or saved as a result of the EB-5 investment, which must be a minimum of $1 million, or $500,000 if the funds are invested in certain high-unemployment or rural areas.
Since the 2008 economic crisis, access to capital has been constricted and municipal budgets continue to face significant shortfalls. EB-5 investments have filled the funding gap, providing a new, vital source of capital for local economic development projects.
A comprehensive peer-reviewed economic study found that during fiscal year 2013, investments made through the EB-5 program contributed $3.58 billion to U.S. gross domestic product and supported more than 41,000 U.S. jobs. These jobs were created at no cost to taxpayers.
The Congressional Budget Office has scored the program as revenue neutral, with administrative costs paid for by applicant fees.
Annually, the EB-5 Program accounts for less than 1% of the visas issued by the U.S. Throughout the process, EB-5 investors are subject to the same background checks and national security screenings as applicants in any other visa category, and their ability to eventually apply for citizenship is subject to the same criteria as other visa holders. Like any other investment vehicle, EB-5 investment funds are subject to U.S. securities and anti-fraud laws and regulations.
EB-5 Regional Center Program
In 1992, Congress enhanced the economic impact of the EB-5 program by permitting the designation of regional centers to pool EB-5 capital from multiple foreign investors for investment in economic development projects approved within a defined geographic region by the U.S. Citizenship and Immigration Services (USCIS). Today, 95% of all EB-5 capital is raised and invested by regional centers.
Regional centers maximize the program's job creation benefits by facilitating the investment of significant amounts of capital in large-scale projects—often in coordination with regional economic development agencies, which use the EB-5 funds to leverage additional capital. Regional centers use economic analysis models, including those developed by the U.S. Department of Commerce, to demonstrate that job creation targets required by law have been achieved.
For investments made through regional centers, at least 10 direct, indirect or induced jobs must be created. Existing federally designated regional centers include entities that are publicly owned and operated by state economic development agencies as well as public-private partnerships and private sector investment companies.
A regional center obtains its designation by submitting a detailed application to USCIS. The application must state the kinds of businesses that will receive capital from investors, the jobs that will be created directly or indirectly as a result of the investment, and the other positive economic impacts that will result from the investment. All investment offerings made by EB-5 Regional Centers are subject to U.S. securities laws, enforced by state securities regulators and the U.S. Securities and Exchange Commission.
Reauthorization Needed
If the program is allowed to sunset, hundreds of thousands of U.S. jobs will be lost and hundreds of projects will cease to develop or finish.
To maintain confidence in the program, Congress must pass legislation to reauthorize EB-5 before September 30, 2015 so the program can continue to create jobs and attract significant investment to the United States. The program is essential to many state and local government economic development entities, as well as numerous industry groups and private sector project and business developers.
In 2012, the program was reauthorized by unanimous consent in the U.S. Senate and a 412-3 vote in the U.S. House of Representatives, demonstrating broad and bipartisan support.
Over the last three years since reauthorization, the program has grown in popularity as a source for funding critical economic development projects, but more importantly has continued to create U.S. jobs, all at no cost to the taxpayer. Between the 2005 and 2014 fiscal years, the program accounted for more than $9 billion in capital investment that supported over 181,000 U.S. jobs.
Engine for Economic Growth
Additionally, the program's reauthorization has been endorsed by the U.S. Conference of Mayors, National Association of Counties, Council of Development Finance Agencies, and many state and local governments whose communities have benefited deeply from the program's economic impact firsthand. These organizations and others, both public and private, are depending on Congress' support to keep this important program a vital part of economic development in communities across the country.
Permanent authorization of the program is an essential affirmation of confidence to domestic entrepreneurs and foreign investors who are using the EB-5 program to create jobs for Americans today and are developing plans to do so in the future.
The EB-5 Immigrant Investor program is a practical U.S. job-creating program that has been extended with bipartisan support since its commencement in 1992, which has allowed for continuous job creating opportunities and essential economic development projects to get off the ground, particularly in recent years.
As Congress considers reauthorization, the coalition welcomes the opportunity to offer suggestions to make the program a more efficient, effective and secure economic development tool.
Staff Contacts: Marti Fisher, Susanne T. Stirling