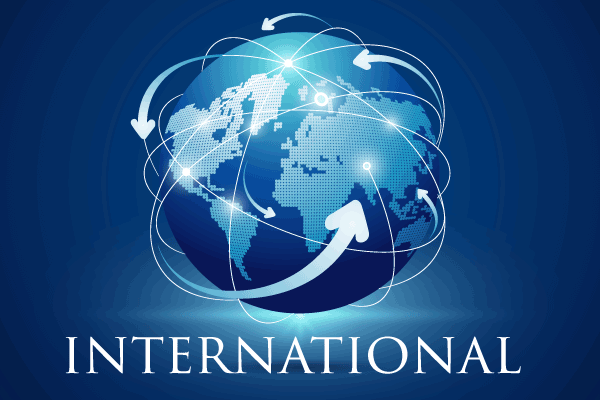 U.S. President Barack Obama recently signed several California Chamber of Commerce-supported trade bills.
A key victory for free trade supporters was the legislation renewing the authority for the President and/or U.S. Trade Representative to negotiate trade agreements.
Obama signed the trade promotion authority bill during a brief ceremony on June 29 in the East Room of the White House, according to The Hill. Among those behind him during the signing were U.S. Trade Representative Michael Froman, Treasury Secretary Jack Lew, Agriculture Secretary Tom Vilsack and Commerce Secretary Penny Pritzker.
Trade Agreements
By approving trade promotion authority, Congress helped strategically address the range of U.S. trade negotiations being pursued:
• the Trans Pacific Partnership (TPP) between the United States and Asia-Pacific region;
• the Transatlantic Trade and Investment Partnership (TTIP) between the United States and European Union; and
• the Trade in Services Agreement (TISA) to liberalize trade in services globally.
Future trade negotiations will be helped, as well.
The United States is among the world's leading exporters due to increased market access achieved through trade agreements. Trade promotion authority is vital for the President of the United States to negotiate new multilateral, bilateral and sectoral agreements that will continue to tear down barriers to trade and investment, expand markets for U.S. farmers and businesses, and create higher-skilled, higher-paying jobs for U.S. workers.
For more information, see www.calchamber.com/tpa.
Program Extensions
In addition, President Obama signed two other CalChamber-supported measures extending:
• the African Growth and Opportunity Act (AGOA) and
• the Generalized System of Preferences (GSP) program.
For 15 years, the AGOA (which had been scheduled to expire in September) has provided tangible economic benefits and opportunities to sub-Saharan Africa by helping African companies improve their competitiveness and invest in building a strong private sector.
The legislation extends AGOA for 10 years and provides incentives to adopt good governance and pro-growth/pro-development policies, including on workers' rights and human rights. The bill also gives the administration the ability to withdraw, suspend or limit benefits if designated AGOA countries do not comply with the eligibility criteria.
The GSP program is the oldest trade preferences program in U.S. history. Instituted in 1974, GSP is designed to promote economic growth in the developing world by providing preferential duty-free entry into the U.S. market for nearly 5,000 products from 122 designated beneficiary countries and territories.
In 2012, the year before the program expired, the U.S. imported $20 billion worth of products, helping developing countries to increase and diversify their trade with the U.S. and grow their economies.
U.S. businesses also have paid a high price after this program expired—more than $1 billion in tariffs on goods that previously entered the U.S. duty-free. Renewal of GSP will help some of the poorest countries in the world, U.S. businesses, and consumers alike.