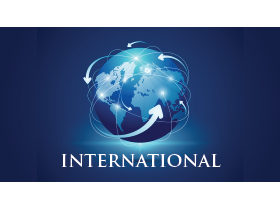 The U.S. House of Representatives will consider federal legislation to renew the authority for the President and/or U.S. Trade Representative to negotiate trade agreements in the next few weeks. The California Chamber of Commerce is urging the California congressional delegation to quickly pass the bill because it will help boost U.S. exports and create American jobs.
The Bipartisan Congressional Trade Priorities and Accountability Act of 2015 (TPA-2015) was introduced in April by Senate Finance Committee Chairman Orrin Hatch (R-Utah), ranking Senator Ron Wyden (D-Oregon) and U.S. House Ways and Means Committee Chairman Paul Ryan (R-Wisconsin).
U.S. Senate Approval
On May 22, the U.S. Senate passed the Trade Promotion Authority bill, 62-37, with the support of 14 Democrats and most Republicans. California U.S. Senator Dianne Feinstein voted in support of the legislation, while Senator Barbara Boxer voted against the measure.
In late April, House and Senate committees agreed to give the President fast-track authority to negotiate trade agreements, but added a series of amendments to the package of bills. The amendments include limits on currency manipulation, limits on agreements with any country considered a violator of human-trafficking rules, and restrictions on the import of products made with child labor.
Trade Promotion Authority
Every president since Franklin Delano Roosevelt has been granted the authority to negotiate market-opening trade agreements in consultation with Congress. Since the landmark Trade Act of 2002 granted the president trade promotion authority, the United States has completed free trade agreements (FTA) with Australia, Bahrain, Chile, Colombia, the Dominican Republic/Central America, Morocco, Oman, Panama, Peru, Singapore and South Korea. Financially, this translates into the removal of billions of dollars in tariffs for U.S. exports.
Several hundred FTAs are in force worldwide, with the United States party to just a handful. For example, both Canada and Mexico have FTAs with Chile. Mexico has more than 45 FTAs with countries and blocs, including Japan, Israel and the European Union.
Opening Markets
Now, without trade promotion authority, the United States will be compelled to sit on the sidelines while other countries negotiate numerous preferential trade agreements that put U.S. companies at a competitive disadvantage. The more the United States cooperates with its friends, the less they'll depend on U.S. rivals.
Action Needed
The CalChamber is calling on members to contact their representatives in Congress and urge support for TPA-2015.
An easy-to-edit sample letter is available at www.calchambervotes.com.
For more information, visit www.calchamber.com/TPA.