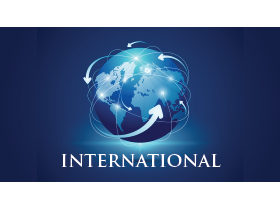 A mid-April policy trip to Cuba gave representatives of the California Chamber of Commerce and other interested travelers a look at conditions in the island nation as it prepares to resume diplomatic relations with the United States.
Relations between Cuba and the United States ended on January 3, 1961, 54 years ago.
On December 17, 2014, Presidents Barack Obama and Raúl Castro announced simultaneously the decision to re-establish diplomatic relations.
Since then, U.S. and Cuban negotiators have met three times in a bid to hammer out an agreement for establishing a U.S. embassy in Havana and easing travel and commercial restrictions. Presidents Obama and Raúl Castro met at the VII Summit of the Americas in Panama on April 10–11, 2015.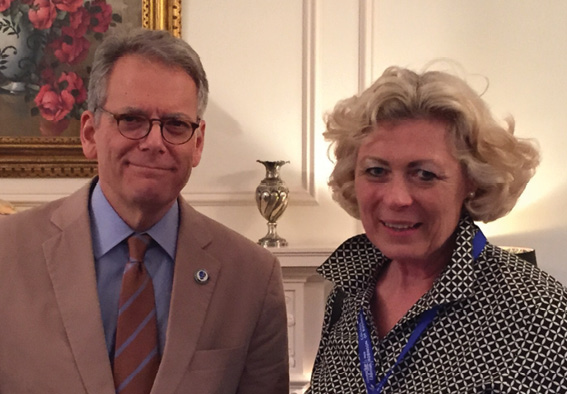 Immersion
The policy trip was a week of immersion in Cuban governance, business, society, art and culture as "legally licensed educational travelers." The 20-member delegation included CalChamber Vice President of International Affairs Susanne T. Stirling.
The delegation met with high-ranking government officials—including U.S. Ambassador Jeffrey DeLaurentis, Chief of Mission at the U.S. Interests Section, who may be named the U.S. chargé d'affaires and eventually the U.S. ambassador.
Delegation members chatted with entrepreneurs in the emerging Cuban private sector, enjoyed the work of professional artists and musicians, heard from renowned historians and convened with diplomats and economists familiar with the intricacies of the island.
This was truly an insider's perspective to a host of topics, including social issues, economic realities, and prospects for the island's future, the unique U.S.-Cuba relationship and everyday life in Cuba.
The delegation leader, Ambassador Charles Shapiro, president of the World Affairs Council, was the U.S. Department of State coordinator for Cuba from 1999–2001. His tenure encompassed the unfolding of the Elian Gonzalez saga from Thanksgiving 2000 through spring 2001.
Shapiro has led previous delegations to Cuba and served as U.S. Ambassador to Venezuela from 2002–2004. In May 2014, Ambassador Shapiro joined with 43 other former officials in sending an open letter to President Obama urging more support for Cuban civil society.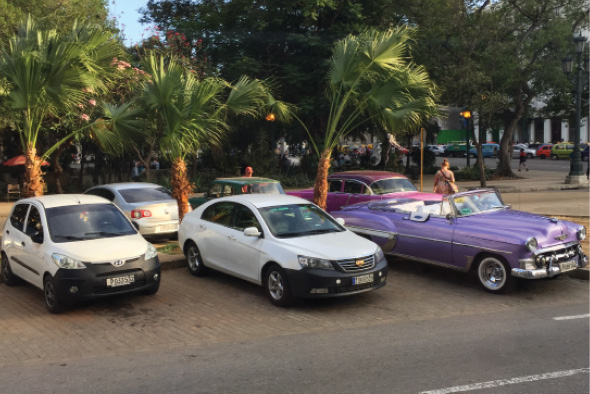 Economic Indicators
Currently in Cuba, most business is conducted via state-owned enterprises. Capital improvement projects in transportation and infrastructure are badly needed, but there are not mechanisms in place to invest as of yet. Land cannot be owned and joint ventures are based on the state owning 51%. Further, a banking system needs to be developed
The ability of U.S. companies to do business with Cuba has been curtailed by a series of economic sanctions, including a prohibition on most financial transactions with the island.
Before the embargo, the United States accounted for nearly 70% of Cuba's international trade. Cuba was the seventh largest market for U.S. exporters, particularly for U.S. farm producers, and 84% of all food consumed in Cuba was imported from the United States.
The embargo forced Cuba to seek out new sources for domestic consumption at the expense of U.S. exports and jobs. The embargo's annual cost to the U.S. economy ranges from $1.2 billion to $3.6 billion and disproportionately affects U.S. small businesses, according to the U.S. Chamber of Commerce.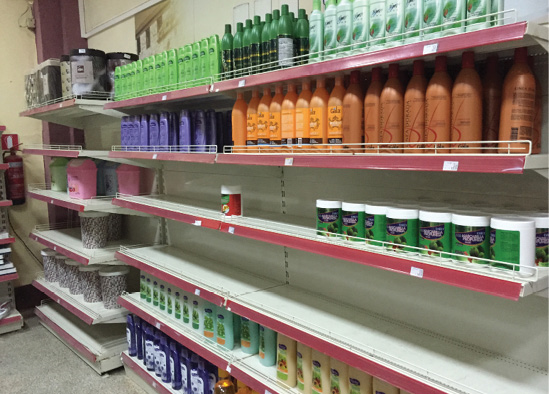 Unleashing Free Enterprise
As diplomatic and economic sanctions are lifted, there is now an interest in unleashing the power of free enterprise to improve the lives of Cubans. This would also allow U.S. citizens and companies to support the growth of private enterprise in Cuba.
As the high tech capital of the nation, California is well positioned to export telecommunications infrastructure to Cuba. California pharmaceutical companies and device makers will be able to sell their products in Cuba. California health care providers also can benefit immensely from renewed Cuban relationships.
For more information, see the online report on the Cuba trip at www.calchamber.com/international.