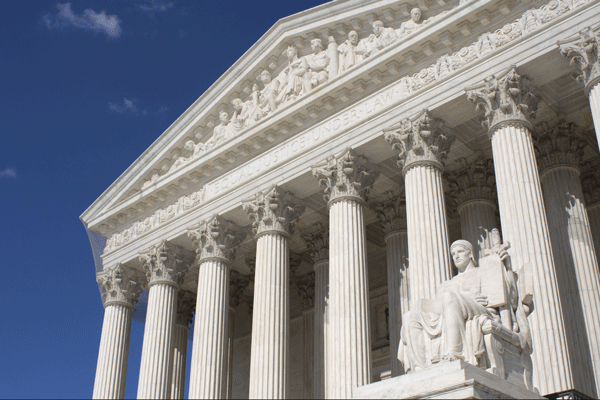 California courts are using innovation and efficiencies to provide access to justice in response to recession-based cutbacks, but more funding is needed, California Chief Justice Tani G. Cantil-Sakauye said this week in her State of the Judiciary address.
Speaking before a joint session of the California Legislature on March 23, Cantil-Sakauye thanked the Governor and the Legislature for the recent new investment in the judicial branch after budget cuts stemming from the recession, but stressed that the new funds are not enough.
The continuation of courthouse closures, court closings, reduced service hours and the number of employees who continue to be on furlough are evidence that the judicial system is falling short of necessary funding, the Chief Justice said.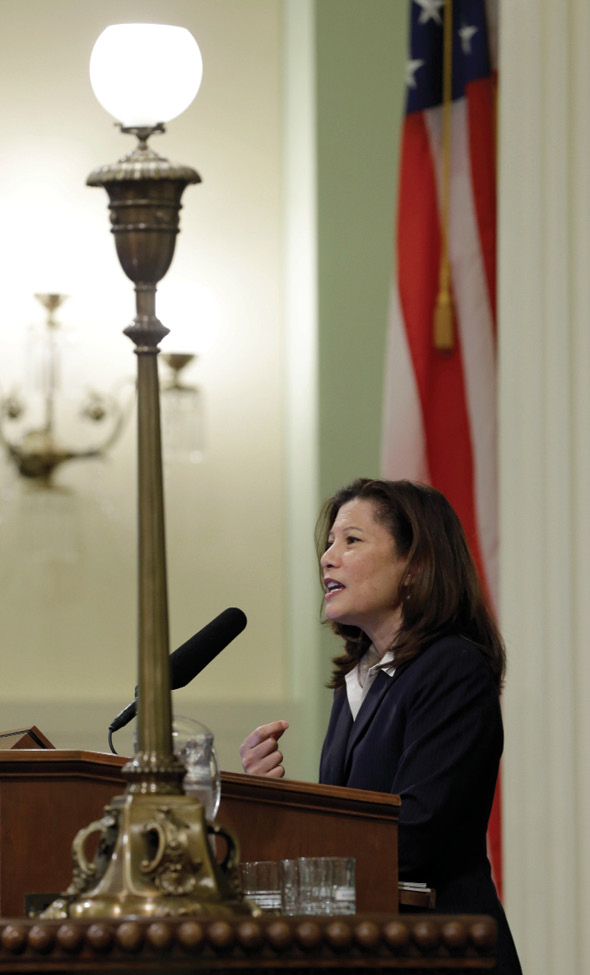 Improving Operations
She pointed out that in response to budget cuts, courts across California have analyzed their operations and have found ways to cut costs or better serve their communities.
Cantil-Sakauye noted that judicial council staff has been reduced by 30%, a court construction cost reduction program has been developed, and a new technology plan has been created, among various efforts.
Among the innovations is the expansion of online education programs for judges and justices who face mandatory education.
In addition, to better serve communities, more than 383 courts in the state are addressing community-specific needs, such as reducing recidivism or improving recovery.
These "problem-solving courts," as they are known, include mental health courts, domestic violence courts, elder courts, and veterans courts. These types of courts did not exist 10 to 15 years ago, the Chief Justice said, but are "reflective of some of the challenges in society today."
Another effort underway to improve court operations is the adoption of the California Language Access Plan, the most comprehensive plan for language access in the United States, Cantil-Sakauye said.
Appropriate language access is necessary for California, she said, because of the high percentage of Californians who speak foreign languages.
Approximately 40% of Californians speak a language other than English at home, and 1 out of 5 people who appear court need some form of language assistance, she said.
Civic Engagement
Cantil-Sakauye also stressed the need for civics education and civic engagement to inform citizens and fight voter apathy.
"Innovations and efficiencies mean very little if the public does not have trust or confidence or understand the work we do," she said. "And we have to pass on or, as youth say, download that information to the next generation so when they take our place they can be effective leaders."
Voter apathy is of particular concern.
"Frankly, voters disenfranchise themselves voluntarily," Cantil-Sakauye said.
The Chief Justice pointed out that during last year's midterm elections, only 31% of Californians eligible to vote cast a ballot, and only 8% of eligible youth did so. Of 18-year-old high school seniors eligible to vote, she commented, less than half think that state and local issues are their responsibility.
"If not their responsibility now, it soon will be," she said. "And I believe we need to pass on what we know to them so they can be ready for that challenge."