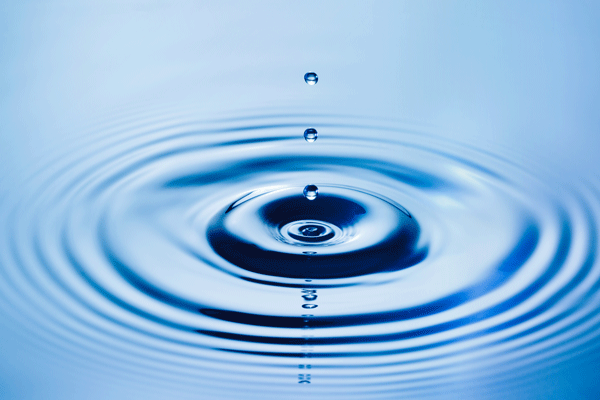 With a fourth year of severe drought conditions looming, state water regulators this week expanded emergency water rules and the Governor and legislative leaders announced a $1 billion emergency drought package.
The Sierra Nevada snowpack, which provides water as it melts in the spring and early summer, is well below historical averages.
"Since we can't make it rain, we have to manage our resources more efficiently today and in the future. That includes adequate storage and conveyance facilities, plus approving desalination, recycling and reuse operations," said California Chamber of Commerce President and CEO Allan Zaremberg.
The State Water Resources Control Board expanded the emergency water conservation regulation and encouraged water suppliers to do more than the minimum to save water.
"We have to up our game to be more efficient," Governor Edmund G. Brown Jr. said at a news conference. Similar statements came from Senate President pro Tem Kevin de León (D-Los Angeles), Assembly Speaker Toni Atkins (D-San Diego), Senate Republican Leader Bob Huff (Diamond Bar) and Assembly Republican Leader Kristin Olsen (Modesto).
The Governor, legislators and State Water Board all indicated they are ready to take further action on water use if necessary.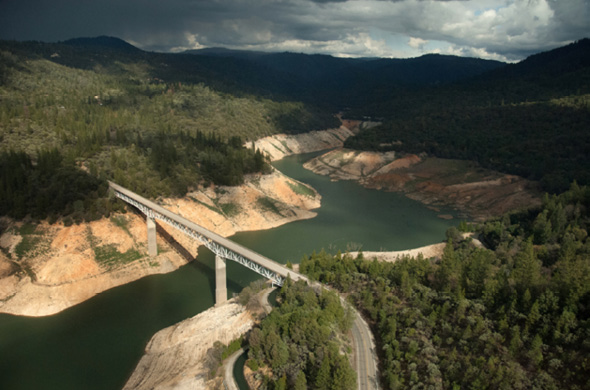 Emergency Legislation
The legislation includes more than $1 billion for local drought relief and infrastructure projects to make the state's water infrastructure more resilient to extreme weather events.
The package accelerates $128 million in expenditures from the Governor's budget to provide direct assistance to workers and communities affected by drought and to implement the Water Action Plan.
It also includes $272 million in Proposition 1 water bond funding for safe drinking water and water recycling, and accelerates $660 million from Proposition 1e for flood protection in urban and rural areas.
New Water Use Restrictions
New water use restrictions adopted by the State Water Board on March 17 include:
• Irrigating turf or ornamental landscapes during and 48 hours after measurable precipitation is prohibited.
• Restaurants and other food service establishments can serve water to customers only on request.
• Hotel and motel operators must give guests the option to choose not to have towels and linens laundered daily and prominently display a notice of this option.
• Urban water suppliers must limit to no more than two days per week the number of days that customers can irrigate outdoors.
Continuing Prohibitions
All Californians are prohibited from:
• washing down sidewalks and driveways;
• watering outdoor landscapes in a manner that causes excess runoff;
• washing a motor vehicle with a hose, unless the hose is fitted with a shut-off nozzle; and
• operating a fountain or decorative water feature, unless the water is part of a recirculating system.
The State Water Board said water agencies "should be motivating customers to take even more responsibility for the amount of water used in homes, backyards, businesses, parks and everywhere else."
Other Requirements
Water agencies will be required to notify customers when the agencies are aware of leaks within the customers' control. Monthly reporting requirements are expanded to include the limit on days for outdoor irrigation and a description of compliance and enforcement efforts.
Local agencies can fine property owners up to $500 a day for failing to implement conservation requirements and the State Water Board can issue cease-and-desist orders against water agencies that don't impose mandatory conservation measures on retail customers.
Water agencies that violate cease-and-desist orders are subject to civil liability of up to $10,000 a day.
Regulation Next Steps
The emergency regulation adopted by the water board on March 17 will be submitted to the Office of Administrative Law, which has 10 days to approve or deny it. If approved, the regulation will take effect immediately and remain in effect for 270 days,
Water Security
The emergency water conservation rule underscores the related need to fix California's aging water distribution system as well.
The California Chamber of Commerce is part of a coalition working to promote the Governor's proposed fix to the system through implementation of the Bay Delta Conservation Plan.
The coalition includes business leaders, labor unions, family farmers, local governments, water experts and community groups.
For more information, visit www.watersecurityca.com.