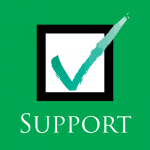 California Chamber of Commerce-supported legislation that will resolve confusion between state and federal rules governing health care enrollment waiting periods has been signed into law.
The bill, SB 1034 (Monning; D-Carmel; Chapter 195), eliminates confusion for employers by deleting certain provisions of California law related to waiting period limitations for health care coverage and clarifying that employer-imposed waiting periods are governed by federal law.
SB 1034 prohibits group health care benefit plans from imposing any waiting or affiliation period before issuing health coverage in order to resolve confusion between state and federal law and to better conform to provisions of the federal Affordable Care Act (ACA). California has a long-standing 60-day waiting period for insurers, but the ACA established a 90-day waiting period that applies broadly to employers.
Inconsistencies between the state and federal laws have had an indirect impact on employers and created confusion about whether health care can be treated like other benefits, which often are instated after 90 days of employment. SB 1034 will allow employers to continue treating all employee benefits as a group, easing administration and compliance with the law, while ensuring that employees receive coverage in a timely manner, as required by the ACA.
Clarification of the law also will help multi-state employers by ensuring they have just one date to keep in mind when determining when a new hire or otherwise newly qualified employee must be enrolled in a health care plan.