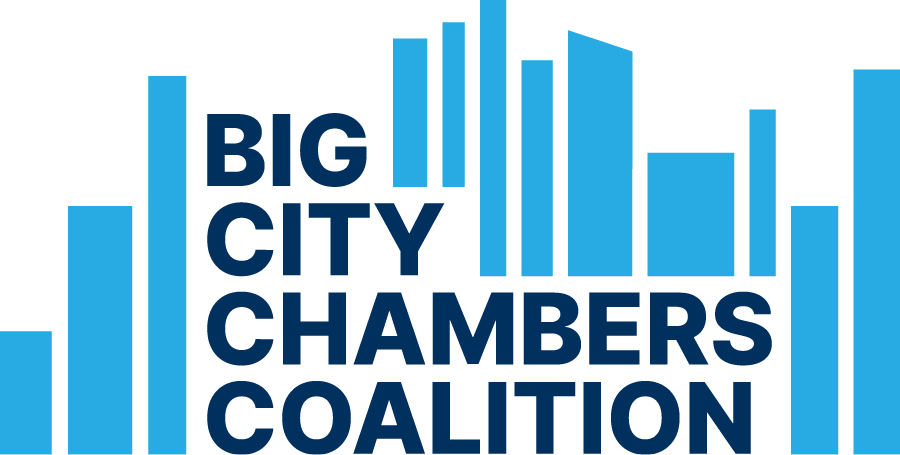 Crime and retail theft were key topics earlier this week when the Big City Chambers Coalition (BCCC) met to discuss key issues affecting California's business community.
The BCCC unites and amplifies the advocacy efforts of the chambers of commerce in California's 13 largest cities.
BCCC members heard from California Retailers Association President and CEO Rachel Michelin on the association's work to reduce organized retail theft.
Michelin provided updates on how the association is working to curb retail theft in conjunction with the Newsom administration, district attorneys and sheriffs across the state, and the Legislature.
Michelin also discussed ways the BCCC and its memberships can be active in discussions to address an issue that is top of mind in every community in California. Michelin also previewed the recently announced Assembly Select Committee on Retail Theft.
In addition, Loren Kaye, president of the California Foundation for Commerce and Education, reviewed findings from the recently released annual CalChamber poll, The People's Voice, 2023, showing the mood of voters and the issues that are top of mind. Crime, safety and policing were big priorities for voters, according to the poll.
Key issues for voters included concerns about fentanyl, a desire for violent offenders to serve their full sentences, a desire for more police presence in their communities, and the perception that the state's homelessness crisis is driving petty crime.
Finally, BCCC member Scott Miller, president/CEO of the Fresno Chamber of Commerce, shared their organization's new initiative — Petty Crimes, Big Impact — a public information campaign designed to highlight the impact of crime against businesses and galvanize their community's support for change.