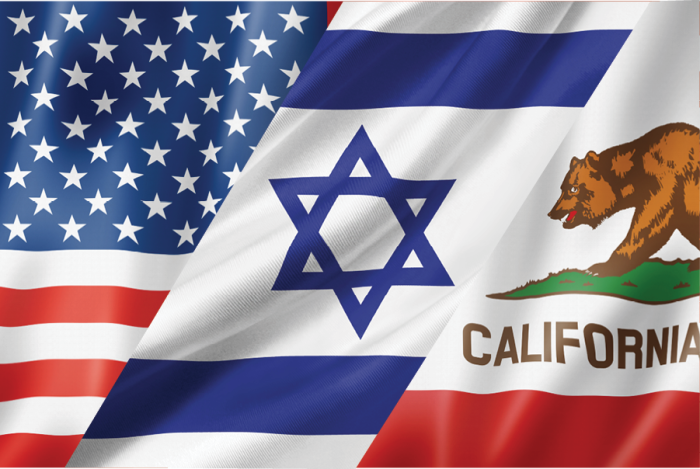 California and Israel have strong business connections based on multiple links, friendships, shared values, aligned interests and exchanges supporting research, investment, entrepreneurship and innovation in both economies.
Israel boasts a highly advanced market economy that consists of a rapidly growing high technology sector supported by a strong venture capital industry. With a population of only 9.3 million, Israel had a gross domestic product (GDP) of $522.03 billion.
Model Trade Agreement
The U.S.-Israel Free Trade Agreement (FTA), signed by President Ronald Reagan in 1985, was the first FTA the United States entered into and served as a model for many future trade agreements.
The FTA eliminates all custom duties between the two countries and has resulted in a huge increase in the overall volume of binational trade. Israel has one of the largest diamond industries in the world and also possesses a substantive service sector.
In addition, Israel also remains a world leader in telecommunications and software development. Its main exports include cut diamonds, high tech equipment, and agricultural products, particularly fruits and vegetables.
Israel depends on foreign imports of coal, petroleum, food and production inputs, especially because access to natural resources is relatively scarce.
In 2022, California exported $1.96 billion to Israel, making it the state's 19th largest export partner, up from 24th in 2021. Imports from Israel to California totaled $1.54 billion in 2022.
Israel is the 18th largest source of foreign direct investment (FDI) through foreign-owned enterprises (FOE) in California. In 2022, Israeli FOEs in California provided 6,743 jobs through 131 firms, amounting to $807 million in wages. The top jobs by sector are manufacturing, professional and business services, retail trade, wholesale trade, and information (World Trade Center Los Angeles FDI Report).
The California-Israel relationship is built on human capital at its core. Active ties can be found between universities, institutions, non-governmental organizations, and businesses.
The Jewish populations in Los Angeles and San Francisco are the second largest and fourth largest concentrations of Jewish people in the United States, respectively, with 1.17 million Jewish people calling California their home.
California-Israel Chamber
The California-Israel Chamber of Commerce (CICC), based in San Francisco, is a nonprofit organization dedicated to promoting and strengthening the technology and trade relations between the business communities of California and Israel. CICC contributes to stronger commercial ties between Silicon Valley, Israel and global companies. CICC is working to maintain strong business ties between California and Israel during the crisis in Israel.
For those who would like to stand with Israel during this time, the CICC suggests a number of ways to support Israeli businesses and to help mobilize the Israeli innovation ecosystem:
• Look for collaborative R&D projects through the U.S.-Israel Binational Industrial Research and Development (BIRD) Foundation. The BIRD Foundation, founded in 1977, aims to stimulate, promote and support industrial R&D of mutual benefit to the private sectors of the United States and Israel, specifically within high tech industries.
• Invest in Israeli startups. Please contact Sharon Vanek, executive director of the CICC, for more information.
• Discover Israeli brands through Local Shopping, a nonprofit initiative to empower Israeli small businesses.
• Use your experience to mentor Israelie tech leaders and employees through the CICC's Executive Mentor Volunteer Program.
• Import from Israeli companies. For more information, contact Iris at the CICC.
• Support California-based companies that have roots in Israel in sectors such as green energy, cybersecurity, insurance, fintech, SaaS service, consulting and more. For inquiries, please contact Sharon Vanek, executive director of the CICC.
• Remote outsource/hire qualified Israelis. For more information, contact projects@ci-cc.org.
• Support Israel's farming community by providing farmers with volunteers to harvest their produce so it doesn't rot in the fields. For more information, visit Leket Israel, the National Food Bank of Israel. Leket Israel was founded in 2000 to rescue healthy, surplus food, thus preventing food waste, and deliver it to those in need to eliminate food insecurity in Israel.
Tax Extension
Tax Extension for California Companies with Structured Ties to Israel
Due to the war in Israel, and after the combined efforts of the Israel Ministry of Finance, the Big 4 Accounting offices, and other professionals, the IRS has announced that an extension will be granted until October 2024 for submitting the 2022 U.S. federal tax returns and Reports of Foreign Bank and Financial Accounts (FBARs), as well as for making certain payments to the tax authorities.
This special extension is available to American taxpayers with certain Israeli affiliations. This includes Israeli residents with American citizenship, and American entities whose main activity is in Israel or whose tax returns are prepared by an Israeli tax preparer.
Amended tax returns that will be submitted by October 2024 are not expected to incur certain penalties.
CICC reports that EY Israel has offered to provide free overviews of the 2022 U.S. company tax return of the firms with structured ties to Israel, sharing insights on exposures, opportunities, etc. For any questions or to seek a tax return review, please contact Yonatan.kasztan@il.ey.com.