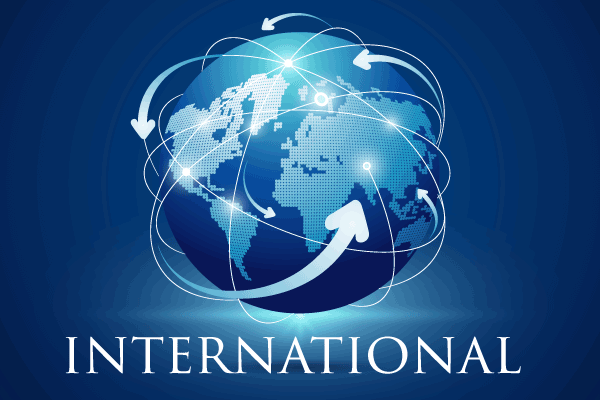 The California Chamber of Commerce this week joined the Australian government and California Governor's Office of Business and Economic Development (GO-Biz) in presenting an international forum and reception focused on the California and Australia collaboration on battling climate change.
The guest of honor at the August 15 gathering was Ambassador Dr. Kevin Rudd, Australia's ambassador to the United States.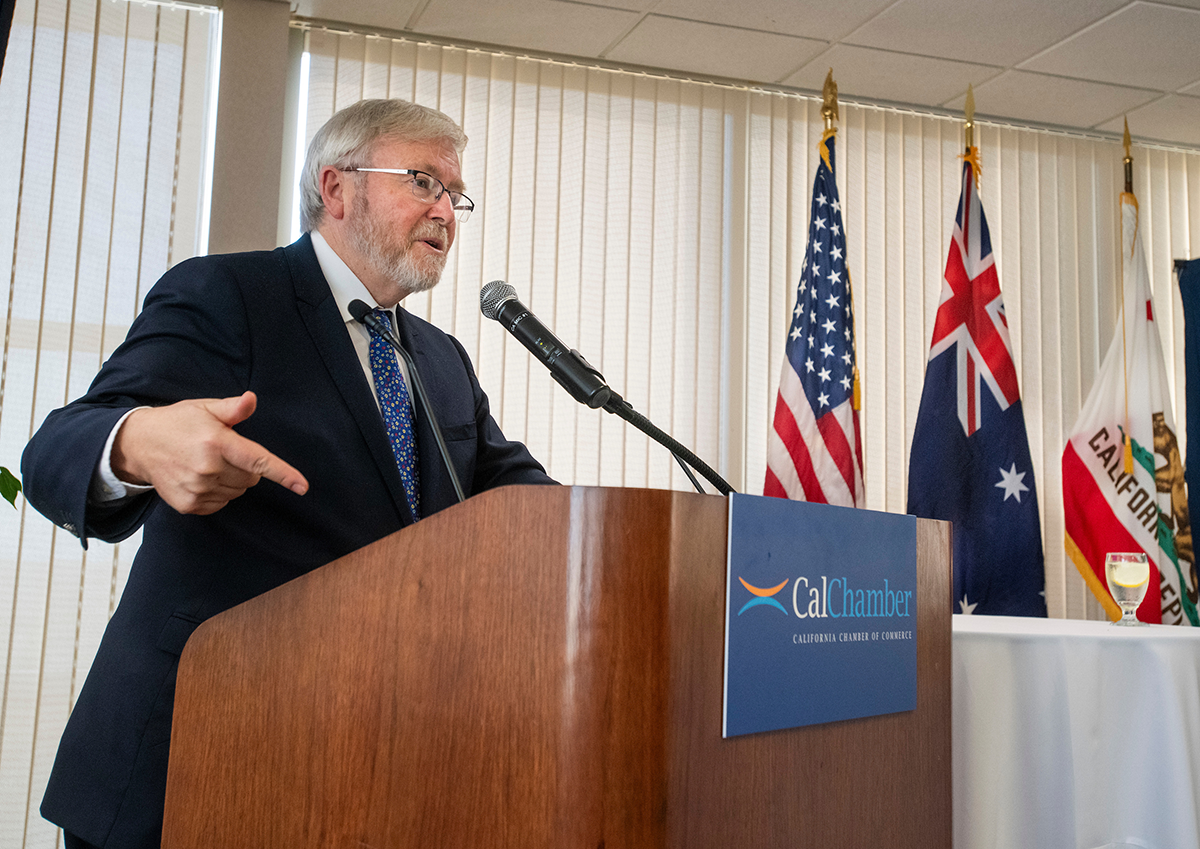 Among the close to 80 attendees were representatives of state and local government, Australian dignitaries, CalChamber Board members and the CEOs of companies that have developed innovative ways to tackle climate change challenges.
Immediately preceding the forum, California and Australia signed a Memorandum of Understanding (MOU) outlining five years of cooperation to promote clean energy/technology, green finance, and research and development.
The MOU was signed by Jane Duke, consul general of Australia in Los Angeles, and Wade Crowfoot, secretary of the California Natural Resources Agency. Crowfoot recently led a delegation to Australia to see projects that are implementing innovations in storing energy, controlling thermal resources and developing alternatives to plastics, among other projects.
Governor Gavin Newsom and Ambassador Rudd signed a joint statement affirming their partnership on the climate action outlined in the MOU.
CalChamber President and CEO Jennifer Barrera moderated a panel discussion at the forum with Ambassador Rudd, Secretary Crowfoot and GO-Biz Director Dee Dee Myers.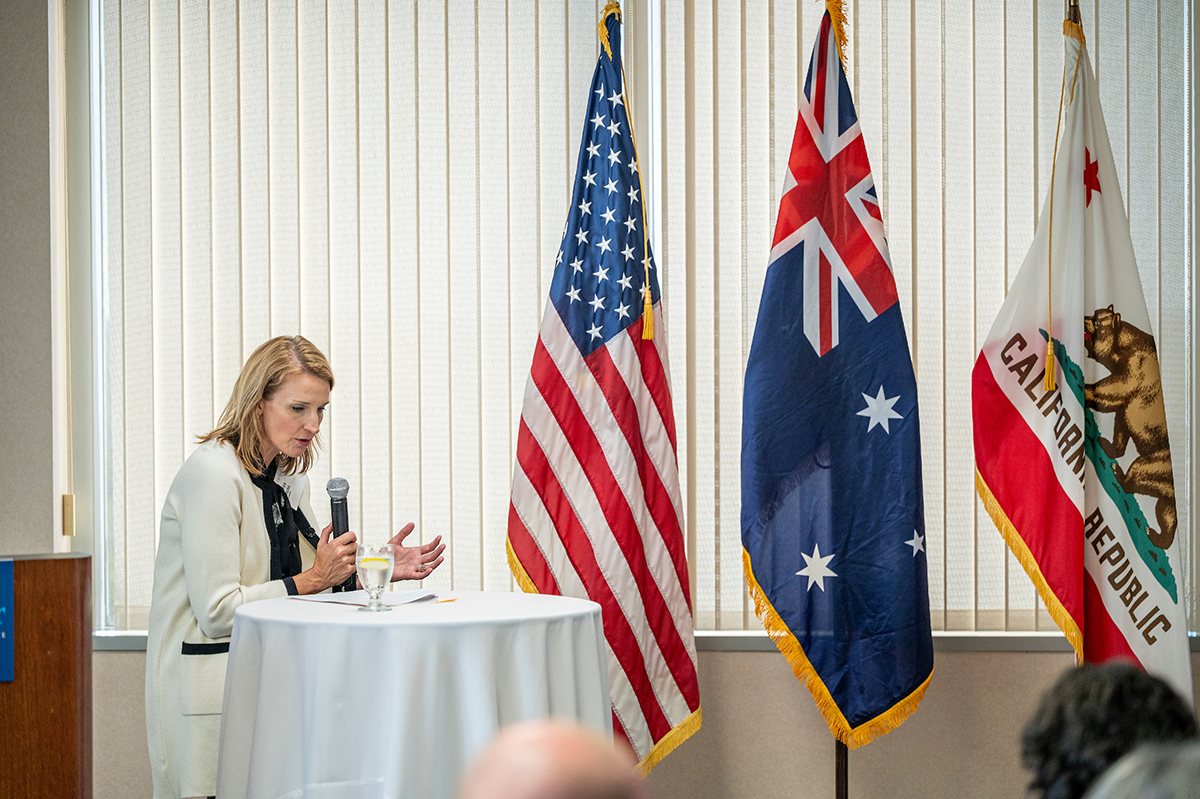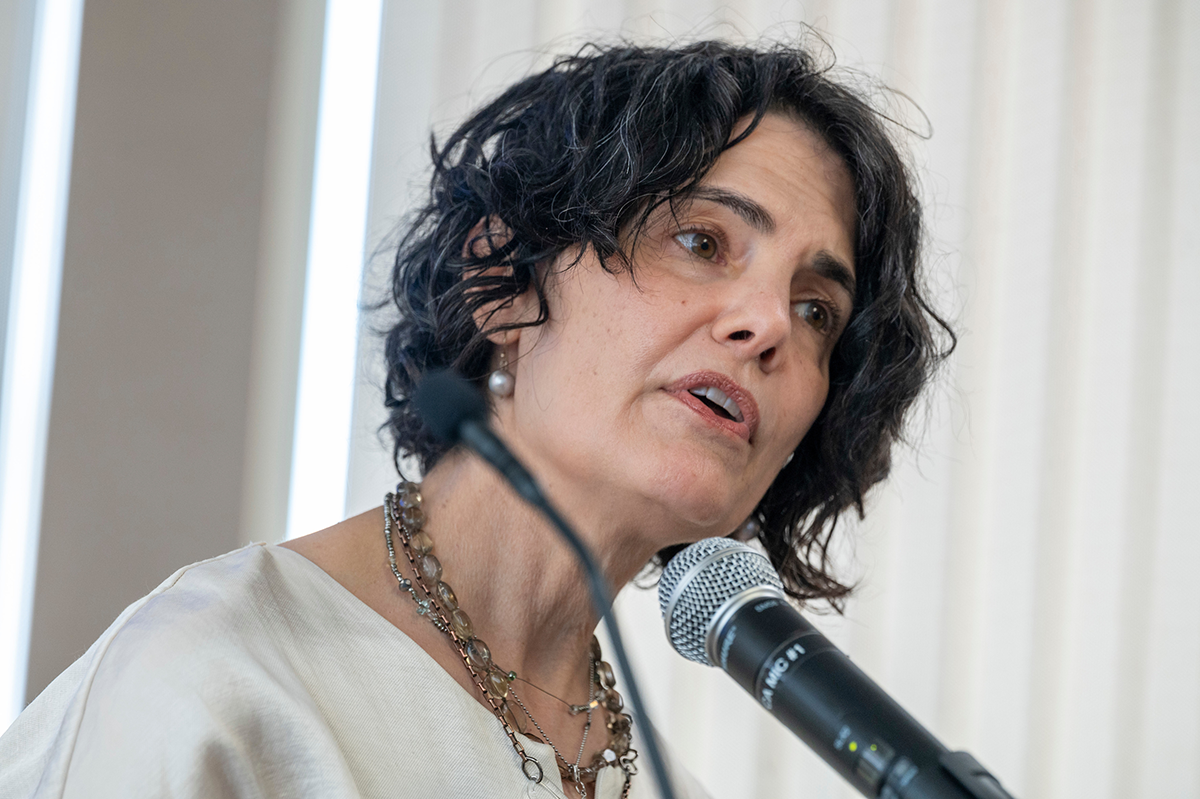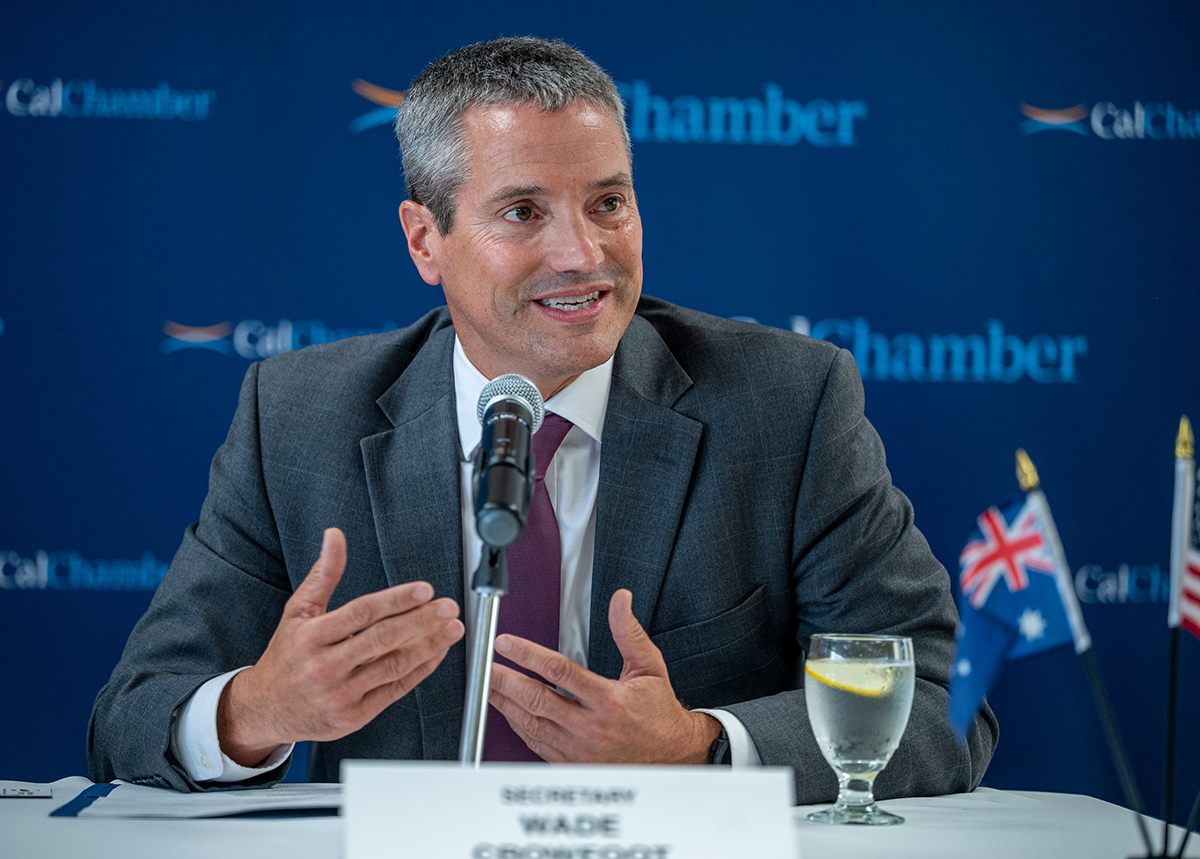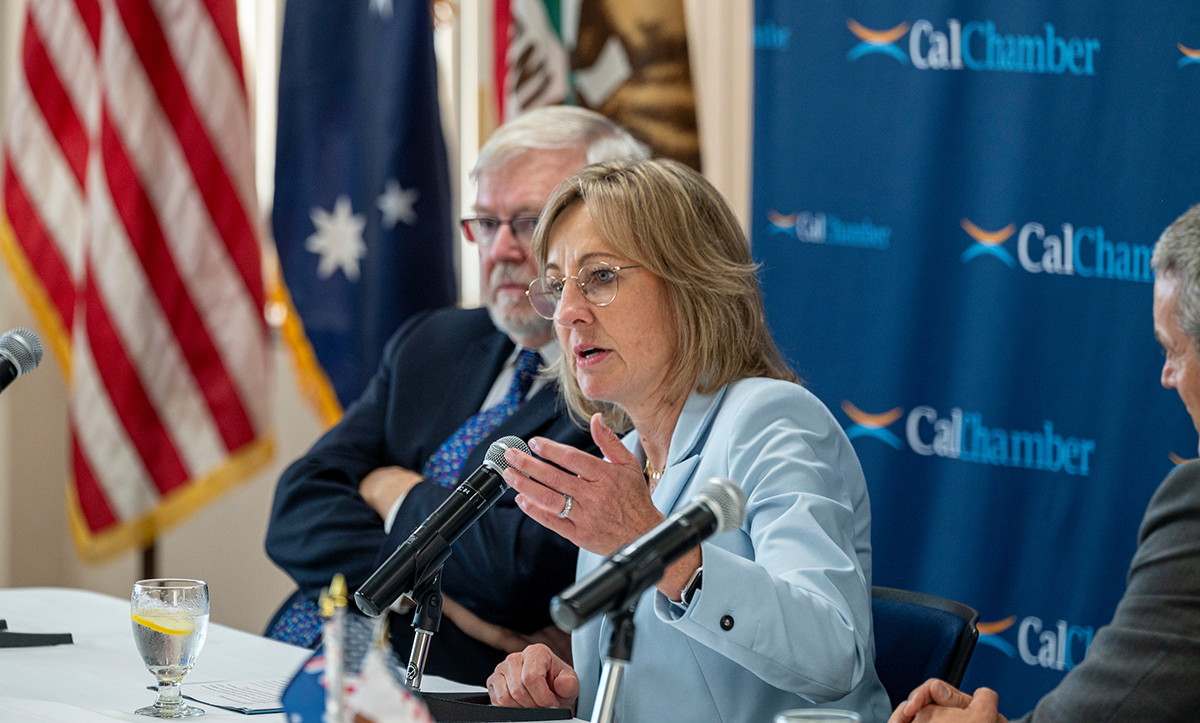 Natural Partners
Ambassador Rudd urged listeners to see Australia as California's natural partner in efforts to turbocharge the transformation of the economy to one supporting clean energy.
Australian law sets goals for carbon neutrality, net-zero emissions and targets for reducing greenhouse gas emissions that are in keeping with California goals, the Ambassador said.
Worth noting is that Australia is a major source of critical minerals key to industrial applications, such as lithium (used to make batteries), cobalt, rare earths and nickel.
Another strength, Australia's "dynamic corporate environment," was displayed during the California mission. For example, companies active in battery technology innovations have facilities in Brisbane, Australia, as well as California and Tennessee. Contributing to the collaboration in the clean energy space, he said, is the U.S.-Australia Free Trade Agreement, which went into effect in 2005.
Local Efforts
Ambassador Nina Hachigian of the U.S. State Department is the first U.S. special representative for city and state diplomacy. She coordinates the State Department's engagement with local officials in the United States and around the world.
In brief remarks at the forum, Hachigian pointed out that cities and counties are on the front lines in fighting economic inequality and advancing efforts to deal with the climate crisis.
Local partners, she said, are doing the managing, planning and implementing on issues ranging from climate to public health, cybersecurity, democracy and more.
Physical/Virtual Ecosystems
Contributing to the "culture of trust" that is a strong foundation for Australia-California collaborations is the growth of an ecosystem that is both physical and virtual, Ambassador Rudd commented.
Virtual communications enable partnerships that are almost as good as those arising from being in the same physical precinct, with the added advantage of not having to convince California firms to pack up and move to Australia to make projects work, he noted.
Public-Private Partnerships
Myers emphasized the importance of private sector involvement in coming up with ideas to address climate change challenges and the methods to scale those ideas.
She cited as an example the popularization of zero-emission vehicles (ZEV). Two obstacles to broader acceptance of ZEVs were "range anxiety" and cost. With the private sector taking the lead, ZEVs have come to be seen as reliable, are becoming more affordable as the costs come down, and "people feel good about driving them," she said.