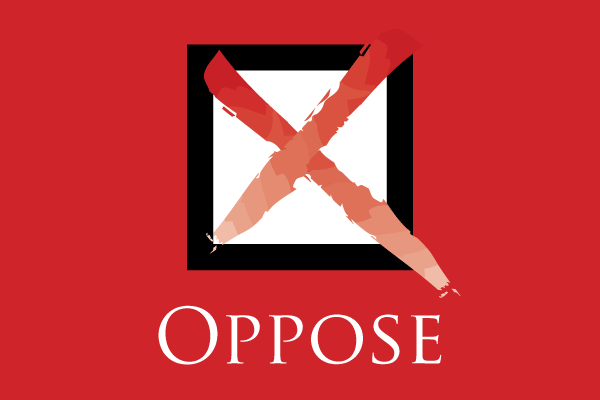 With this week's amendments and the upcoming hearing in the Assembly Labor and Employment Committee, it's worth taking another look at SB 553 (Cortese; D-San Jose), a California Chamber of Commerce-opposed bill that has been getting national attention for its potential implications on retail theft.
This article briefly summarizes what the bill does, what the amendments changed, and which employers (hint: all of them) should remain very concerned going forward.
What Is SB 553?
SB 553 creates a new workplace violence regulation for every public or private employer in California, regardless of their size.
Its provisions include requiring employers to:
Perform annual detailed assessments of their workplace for potential violence risks;
Potentially re-organize their workplace, including installing new security equipment, lighting, and alarm systems;
Assess access to employees by members of the public and visibility for employees across the workplace;
Consider hiring additional staff, including security personnel.
Based on Hospital Rule
Most of these provisions were copied directly from Cal/OSHA's hospital-focused workplace violence regulation, and were never intended to be applied to non-healthcare employers.
However, SB 553 would do just that, applying these hospital-level provisions to all employers in California.
Interestingly, Cal/OSHA staff specifically considered applying the hospital regulation to all employers, and rejected that text.
Instead, Cal/OSHA has been working since 2017 to prepare a workplace violence regulation that is feasible for all employers … but SB 553 does not use that proposed text.
What Did Amendments Do?
The recent amendments to SB 553 were aimed at one of the more bizarre provisions of the bill, which specifically prohibited employers from having a policy of having employees "confront" suspected shoplifters or active shooters.
This provision generated national news because it was widely viewed as further encouraging retail theft in California. In effect, this provision ensured that no one could speak to or interfere with suspected shoplifters.
Recent amendments in Assembly Labor and Employment attempted to address this issue by exempting "dedicated safety personnel." Although the exemption theoretically would permit loss prevention personnel to speak to shoplifters, it notably does not help small employers who do not have "dedicated safety personnel" on staff.
For example: if a small retail boutique employee sees a customer stealing merchandise, normal employees would be unable to "confront" that shoplifter, because they would not specifically be designated "dedicated safety personnel."
Concern for All
Who should still be concerned about SB 553? Everyone.
Because of the bill's broad reach, the coalition opposing SB 553 touches every industry in the state, from tech and manufacturing to agriculture and from restaurants to public sector employers.
The amendments removed none of that opposition because the amendments failed to address the core problem with SB 553: that not even Cal/OSHA thinks this language is feasible for every employer in the state.
And, as frequent readers of CalChamber articles will know, Cal/OSHA's drafting team generally are not friends of the business community … so when even Cal/OSHA staff think something isn't feasible for employers, it probably isn't.
The bill will be heard next week in Assembly Labor and Employment, then heads to the Assembly Judiciary Committee, and then to the Assembly Appropriations Committee.
The CalChamber expects to continue opposing SB 553 unless amendments make it feasible for the majority of California's employers.