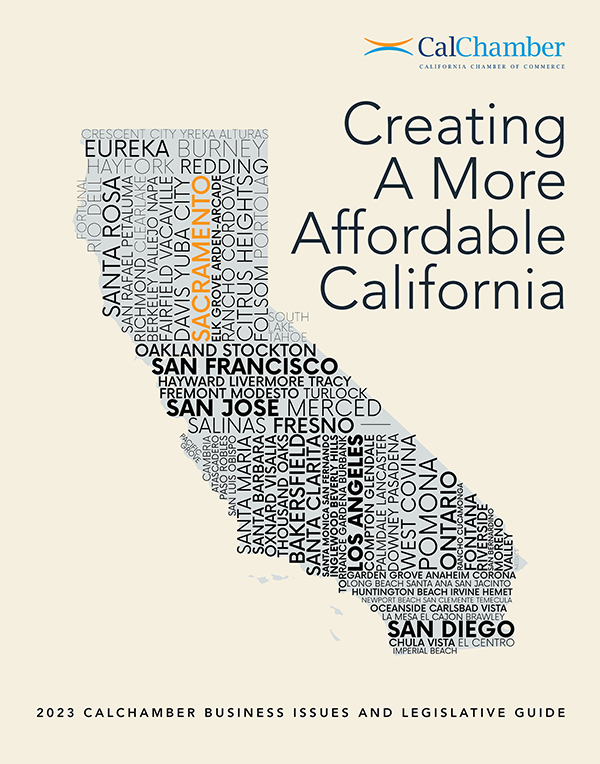 The California Chamber of Commerce 2023 Business Issues and Legislative Guide is available now on the CalChamber website at www.calchamber.com/businessissues.
The focus of this easy-to-reference publication is Creating a More Affordable California. This issues guide focuses on affordability because high costs of essentials, from housing to energy, threaten the state's prosperity. Lawmakers can help reverse the affordability crisis by pursuing some of the sensible, workable ideas presented in this Guide.
Hard copies of the Guide have been mailed to CalChamber preferred and executive members who signed up to receive the printed Guide.
An e-book edition of the Guide, compatible with smartphones, tablets and desktop computers with an e-book reader installed can be downloaded free at www.calchamber.com/businessissues. A PDF file also is available.
In addition, issue articles can be viewed as web pages and downloaded as individual PDF files. All electronic files include clickable links to many of the sources cited in the issue articles.