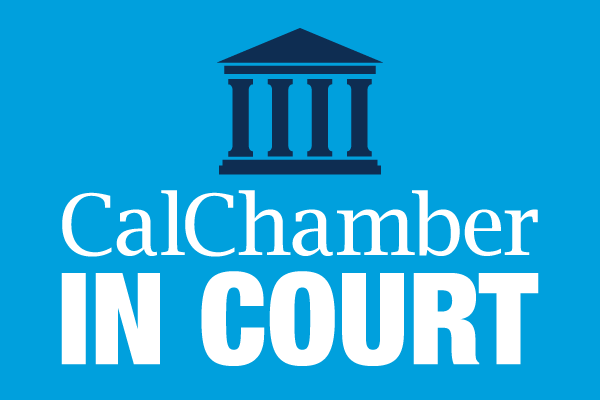 The U.S. Court of Appeals for the 9th Circuit this week invalidated a law contested by the California Chamber of Commerce, ensuring that arbitration can continue to be used as an efficient forum in resolving disputes by employees and employers in California.
The CalChamber hailed the ruling in Chamber v. Bonta invalidating AB 51 (Lorena Gonzalez; D-San Diego), which prohibited employers from requiring employees to sign agreements to arbitrate any disputes arising from the employee's employment.
"This is a win for all Californians," said CalChamber President and CEO Jennifer Barrera. "Until there is meaningful reform to our litigation environment — including PAGA — arbitration remains an efficient, cost-effective way to resolve disputes in a timely and fair manner for both employers and employees."
The CalChamber led a large coalition of employers in challenging AB 51, arguing that it conflicted with federal law. If allowed to remain in effect, AB 51 would have resulted in more litigation, imposed significant delays in California's justice system and increased costs for businesses and workers alike.
Further, as stated in the legislative analysis of AB 51 and in the complaint itself, the Supreme Court has repeatedly held that state laws singling out arbitration agreements for disfavored treatment are preempted. This is the primary reason that a predecessor bill to AB 51, AB 3080 (Lorena Gonzalez; D-San Diego), was vetoed by Governor Jerry Brown in 2018.
CalChamber and the employer coalition filed their initial motion to invalidate and stop enforcement of AB 51 on December 6, 2019. On December 30, 2019, Judge Mueller issued a temporary restraining order, halting enforcement of AB 51 until the matter could be resolved.
A recent study comparing employment arbitrations and litigation found that employee-claimants were greater than three times more likely to win in arbitration, more likely to receive high monetary awards in arbitration, and more likely to spend less time in arbitration than in litigation. Maintaining arbitration as a manner to resolve disputes is a benefit to employees and employers.