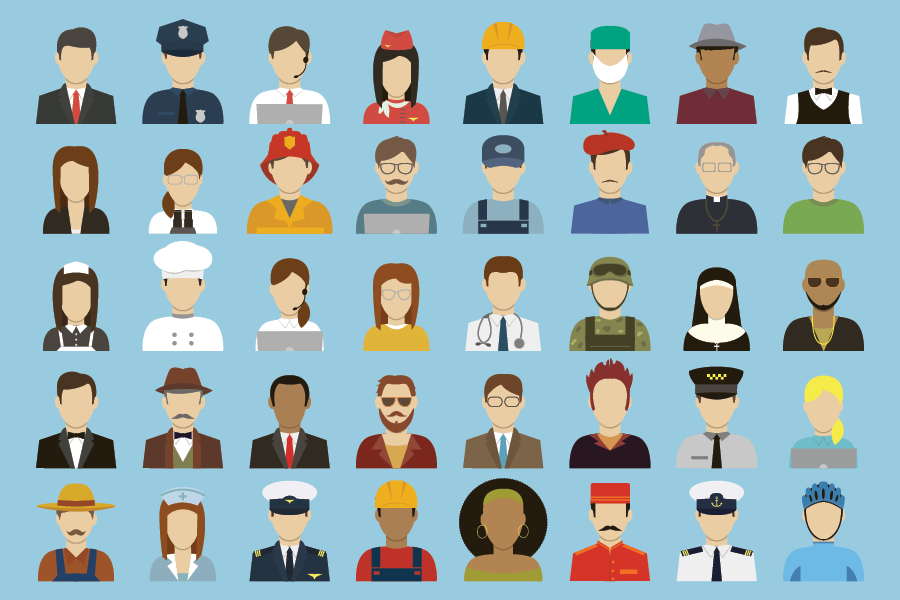 Strong opposition from the California Chamber of Commerce helped to secure amendments that removed some of the most onerous aspects of two job killer bills last week.
As a result of these changes, the CalChamber has removed the job killer tag from SB 1044 (Durazo; D-Los Angeles) and SB 1162 (Limón; D-Goleta).
While numerous harmful bills were stopped from continuing past the appropriations committees to reach the Senate or Assembly floors last week, the CalChamber continues to fight a number of proposals that if passed could hurt job creation.
Legislators have until Wednesday, August 31 to pass and send legislation to the Governor's desk for consideration.
Job Killer Bills
Of the 18 job killer bills identified this year, just one, AB 2183 (Stone; D-Scotts Valley), is still moving:
• AB 2183 (Stone; D-Scotts Valley): Limits an employee's ability to independently and privately vote for unionization in the workplace, by essentially eliminating a secret ballot election and replacing it with the submission of representation cards signed by over 50% of the employees, which leaves employees susceptible to coercion and manipulation by labor organizations. Also, unfairly limits an employer's ability to challenge the cards submitted by forcing employers to post an unreasonable bond, and then limits an employee's ability to decertify a union, by forcing them to go through the ballot election process instead of submission of representation cards. Also includes an unnecessary presumption of retaliation that is effectively unlimited in scope because it would apply for the duration of an election campaign, which could last for a year or more. To Senate Floor.
Amended Job Killer Bills
• SB 1044 (Durazo; D-Los Angeles): Allows employees to leave work or refuse to show up to work if employee feels unsafe and subjects employers to costly Private Attorneys General Act (PAGA) lawsuits if they dispute the employee's decision or need to have another employee take over any job duties. To Assembly Floor.
• SB 1162 (Limón; D-Goleta): Undermines employers' ability to hire, imposes burdensome administrative and record keeping requirements, and subjects employers to a private right of action and penalties under the Private Attorneys General Act (PAGA). To Assembly Floor.
Harmful Bills Stopped
The following CalChamber-opposed bills have been stopped and are dead for the year:
• AB 2408 (Cunningham; R-San Luis Obispo): Would have prohibited a social media platform, as defined, from using a design, feature, or affordance that the platform knew, or by the exercise of reasonable care should have known, causes a child user, as defined, to become addicted to the platform. Would have authorized the Attorney General or a district attorney, county counsel, or city attorney to bring an action to recover or obtain certain relief, including a civil penalty of up to $250,000 for a knowing and willful violation, and an award of litigation costs and attorneys' fees. Would have provided specified "safe harbors" wherein a social media platform would not be subject to a civil penalty.
• AB 2026 (Friedman; D-Glendale): Would have banned critically important ecommerce packaging without adequate substitutes that would have led to more broken products, more greenhouse gas emissions and worse supply chain constraints.
• SB 250 (Pan; D-Sacramento): Would have prevented health plans and insurers from requiring certain contracted health care providers from obtaining a prior authorization (PA) for any health care services if those providers met certain PA approval thresholds. Would have increased health care costs by eradicating an effective cost control measure, leading to increased premiums and higher health care costs for California's employers.
• SB 1105 (Hueso; D-San Diego): Would have established the San Diego Regional Equitable and Environmentally Friendly Housing Agency without meaningful engagement from stakeholders, including the affordable housing sector in San Diego County. The agency, governed by an unelected board, would have had the power to implement a broad range of taxes and fees to facilitate increased funding for major policies such as regional tenant protection and affordable housing development.
Opposed Bills Moving
The following is a list of CalChamber-opposed bills that passed last Friday's fiscal committee deadline:
• AB 257 (Holden; D-Pasadena): Undermines the existence of the franchise model by holding franchisors responsible for all conduct by individual franchisees. Establishes Fast Food Sector Council that would have unprecedented authority to write its own labor and employment laws for fast food restaurant employees, circumventing the California Legislature and other regulatory agencies' position in establishing such laws. To Senate Floor.
• AB 437 (Kalra; D-San Jose): Substantially limits use of exclusivity clauses in acting contracts, which undermines collective bargaining in the film industry and will result in lower value contracts and job loss. To Senate Floor.
• AB 587 (Gabriel; D-Woodland Hills): Requires all social media companies to make detailed disclosures on a quarterly basis detailing content moderation practices and procedures, including details that could threaten the security and efficacy of content moderation practices currently in place. To Senate Floor.
• AB 1262 (Cunningham; R-San Luis Obispo): Creates an outright prohibition on the use of information from smart speakers for advertising. Creates an opt-in requirement for smart speakers and places limitations on how voice data can be used by smart speakers, all while requiring smart speakers to continue functioning. To Senate Floor.
• AB 1601 (Weber; D-San Diego): Improperly seeks to penalize California companies who move their call centers out of the country, discouraging businesses from opening call centers in California. To Senate Floor.
• AB 1751 (Daly; D-Anaheim): Extends costly workers' compensation COVID-19 presumption for two years despite data showing that COVID-19 is often contracted outside of the workplace. To Senate Floor.
• AB 1880 (Arambula; D-Fresno): Increases health care costs for employers by requiring prior authorization and step therapy denial appeals be reviewed by clinical peers in addition to expensive new reporting requirements for health plans and insurers. To Senate Floor.
• AB 2106 (R. Rivas; D-Hollister): Imposes new permitting requirements on stormwater discharges from commercial and institutional facilities that may expose permittees to citizen lawsuits. Constrains State Water Board discretion in addressing stormwater that may have unintended consequences on regulated entities. To Senate Floor.
• AB 2108 (R. Rivas; D-Hollister): Imposes unnecessary requirements on the composition of state and regional water boards. Injects burdensome analyses and mitigation requirements for state and regional water board decisions on water quality planning and permitting decisions. To Senate Floor.
• AB 2146 (Bauer-Kahan; D-Orinda): Imposes restrictions on use of pesticide important for combatting citrus disease. Circumvents science-focused regulatory processes. To Senate Floor.
• AB 2188 (Quirk; D-Hayward): Requires saliva (or other non-metabolite) testing be used when conducting marijuana testing in pre-employment or workplace settings, along with prohibiting discrimination based on marijuana usage. Job killer status removed due to June 30, 2022 amendments which, among other provisions, protected pre-employment testing and handled federal/state conformity issues surrounding marijuana's legality. To Senate Floor.
• AB 2201 (Bennett; D-Ventura): Adds new regulatory layer to groundwater well permitting processes, even in sustainable basins. Increases costs and liability risks associated with well permitting. To Senate Floor.
• AB 2247 (Bloom; D-Santa Monica): Creates a new third-party database that would require manufacturers to submit broad and onerous data relative to perfluoroalkyl and polyfluoroalkyl (PFAS) even if such substances are never in contact with consumers. To Senate Floor.
• AB 2273 (Wicks; D-Oakland): Creates overinclusive and difficult to interpret/implement standard for designing online services, products or features for young people by importing requirements used in United Kingdom without the guidance UK regulators make available to companies. Provides fewer opportunities to fix mistakes and a more aggressive approach to fines and penalties than the UK model. Uses subjective standard for the children to be protected rather than a well-established federal standard under the Children's Online Privacy Protection Act (COPPA). To Senate Floor.
• AB 2784 (Ting; D-San Francisco): Establishes certain post-consumer recycled (PCR) content requirements for thermoform plastic containers. To Senate Floor.
• SB 260 (Wiener; D-San Francisco): Imposes a mandatory climate tracking, auditing, and cap on climate emissions that will fall heavily on all California businesses, impacting competitiveness and increasing costs. To Assembly Floor.
• SB 346 (Wieckowski; D-Fremont): Requires manufacturers of cars with in-vehicle cameras to make certain disclosures, prohibits the sale/lease of new cars without a specified and prominent disclosure. Prohibits any images or video recordings collected through the operation of an in-vehicle camera from being used for any advertising purpose or being sold to third parties and significantly limits the sharing of such recording with third parties. Raises concerns with the removal of consumer choice/control over the use of their data; creates overly restrictive prohibitions against sharing data; fails to differentiate between identifiable and non-identifiable images and recordings; and undermines and complicates compliance with the Consumer Privacy Rights Act by establishing industry- and technology-specific privacy standards. To Assembly Floor.
• SB 679 (Kamlager; D-Los Angeles): Establishes the Los Angeles County Affordable Housing Solutions Agency, which would have broad taxing and bonding authority to facilitate increased funding for renter protection programs and new construction of housing developments. To Assembly Floor.
• SB 905 (Skinner; D-Berkeley): Requires the California Air Resources Board (CARB) to create the Geologic Carbon Sequestration Demonstration Initiative. However, the bill would be limited to at most three demonstration projects and would limit the projects to a very narrow list of industries, therefore stifling the ability of carbon capture technology from becoming more prevalent and helping to reduce additional greenhouse gases (GHGs). To Assembly Floor.
• SB 974 (Portantino; D-La Cañada Flintridge): Increases premiums for employers and employees by mandating plans and insurers provide coverage without imposing cost sharing for follow-up screening mammography and medically necessary diagnostic breast imaging. To Assembly Floor.
• SB 999 (Cortese; D-San Jose): Increases health care costs for employers by requiring plans and insurers to retain expensive health care providers to review step therapy and prior authorization appeals and denials. To Assembly Floor.
• SB 1018 (Pan; D-Sacramento): Requires social media platforms to disclose statistics regarding the extent to which, in the prior 12-month period, items of content that the platform determined violated its policies were recommended or amplified by its algorithms, not only after a violation of their terms of service was identified, but before. Specifies that this does not require companies to disclose granular details about content on their platform, as well as require the disclosure of sensitive company information and intellectual property. Subject to sole enforcement by the Attorney General, for civil penalties of up to $100,000. To Assembly Floor.
• SB 1097 (Pan; D-Sacramento): Requires cannabis producers to create duplicative and unnecessary labels and inserts on products that will also lead to higher fees for both producers and consumers. To Assembly Floor.
• SB 1127 (Atkins; D-San Diego): Fundamentally alters longstanding rules and timeframes related to investigation of eligibility of workers' compensation claims such that it substantially reduces the time an employer has to investigate a claim. Significantly increases mandatory penalties that will be leveraged to increase litigation costs. To Assembly Floor.
• SB 1314 (Limón; D-Goleta): Prohibits enhanced oil recovery produced by a carbon dioxide capture project or a carbon dioxide capture and sequestration project into a Class II injection well, including the facilitation of enhanced oil recovery from another well. This prohibits an important tool to potentially reduce GHGs. To Assembly Floor.
• SB 1323 (Archuleta; D-Pico Rivera): Increases difficulty in recovering collateral property when a borrower is in default. Increases risks associated with lending and creates an unnecessary new procedure for selling property with equity after default. To Assembly Floor.
• SB 1391 (Kamlager; D-Los Angeles): Dramatically undercuts the rather successful cap-and-trade program by making it nearly impossible for the program to be linked with other states or nations in terms of expanding the program and make it even more inclusive of other entities. Particularly as CARB is in the middle of the Scoping Plan process, this proposal is premature. To Assembly Floor.
Support Bills Moving
The following is a list of CalChamber-supported bills that passed last Friday's fiscal committee deadline:
• AB 1322 (R. Rivas; D-Hollister): Requires state agencies to develop a plan to incentivize the production of sustainable aviation fuel to no less than 1.5 billion gallons per year by 2030 and implement said plan by December 31, 2025. To Senate Floor.
• AB 1951 (Grayson; D-Concord): Expands investment and production in California by expanding the sales and use tax exemption for the purchase of manufacturing and research and development (R&D) equipment. To Senate Floor.
• AB 2019 (Petrie-Norris; D-Laguna Beach): Promotes equity and inclusion in the state's public contracting process by ensuring consideration for disadvantaged business enterprises. To Senate Floor.
• AB 2164 (Lee; D-San Jose): Benefits small businesses and consumers by providing funding to small businesses to ensure their properties are accessible. To Senate Floor.
• AB 2424 (B. Rubio; D-Baldwin Park): Prevents frivolous and false disputes made by credit repair services that delay credit availability. Updates the Credit Repair Services Act to provide transparency for costs of services rendered and expected results. To Senate Floor.
• ACR 188 (Holden; D-Pasadena): Encourages the California Independent System Operator (CAISO) to report on the impacts of grid regionalization with other organizations in Colorado, Nevada and other regional states. Grid regionalization is an effective policy to help ensure that energy is delivered in an efficient and effective manner. To Governor.
• SB 485 (Portantino; D-La Cañada Flintridge): Extends California's current tax credit for motion picture and television productions, continuing the success of this tax credit, which has brought more film and television production jobs to this state and has increased business to California companies that supply productions with goods and services. To Assembly Floor.
• SB 717 (Dodd; D-Napa): Requires the State Department of Technology to create a report identifying obstacles to, opportunities for and investment in broadband access points. This will allow for a more rapid deployment of broadband infrastructure throughout the state. To Assembly Floor.
• SB 886 (Wiener; D-San Francisco): Helps universities build student and faculty housing faster and at a lower cost by streamlining the environmental review process for housing on university-owned land that is not environmentally sensitive. To Assembly Floor.
• SB 1161 (Min; D-Irvine): This bill will having the leading transportation agencies gather data on the prevalence of harassment of women on their vehicles and in their stations. It also compels them to create data-driven plans to help to limit this type of harassment that women endure each and every day in the future. To Assembly Floor.
• SB 1262 (Bradford; D-Gardena): Preserves access to work by removing roadblocks to timely completion of employment background checks. To Assembly Floor.
• SB 1338 (Umberg; D-Santa Ana): Changes the state's process for caring for those facing extreme mental illness or drug addiction. Creates a system with advocates for those who need care, but also provides wraparound services to ensure those most in need get the treatment that's needed. To Assembly Floor.