The California business community mourns the recent loss of two policy leaders.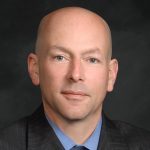 • Kirk Clark, executive vice president of the California Business Roundtable, passed away on June 12. He was a captain in the Naval Reserves and on active duty in San Diego when he passed. During Clark's 25 years with the Roundtable, he helped found and served as the president of the Center for Jobs and the Economy, the organization's nonpartisan research arm. He helped establish the Campaign for College Opportunity and served as executive director of California Business for Education Excellence. He also worked in the administration of Governor Pete Wilson.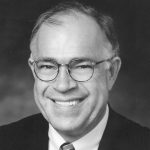 • Jack Stewart, former president of the California Manufacturers and Technology Association, passed away on July 10 at the age of 73. He joined the association as executive director in 1992, became president in 1998 and retired in 2014. He was a U.S. Navy veteran and had worked for the Department of Commerce and former state Senator Bill Campbell.