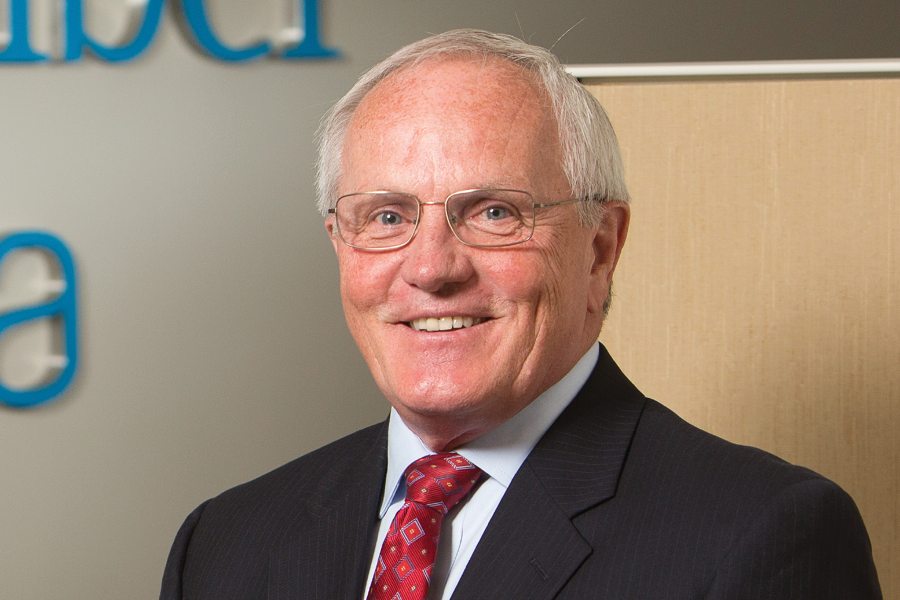 Over the last 20 years at the California Chamber of Commerce, chief financial officer Larry Dicke has kept the staff smiling and laughing throughout the workdays.
His mantra of "cash is king" and echoes of him asking employees how they are doing can be heard throughout the office. Dicke has been a part of the CalChamber team since 2002, first serving as the CalChamber's vice president of finance before becoming executive vice president of finance and chief financial officer in 2007. In 2012, Dicke was also chosen to lead the CalChamber's membership and employment compliance business.
As Dicke retires at the end of the month, the CalChamber reflects on the ever-present figure and how he has kept the organization on a fiscally stable path while remaining in the background of office operations for the last two decades.
"Larry Dicke has guarded our financial well-being through some challenging times. We will always be grateful for his sound guidance," said CalChamber President and CEO Jennifer Barrera.
Over the years, Dicke has helped oversee several expansions and upgrades of CalChamber's websites, including HRCalifornia.com, which provides employment law information to members and customers.
He has attended numerous international luncheons and breakfasts, and was among the CalChamber representatives on a trade mission to Mexico City in 2014 that was led by Governor Edmund G. Brown Jr.
Dicke was also on the business delegations that accompanied Governor Arnold Schwarzenegger on his trade missions to China (2005), Mexico (2006) and Canada (2007).
While managing CalChamber finances, Dicke has made sure not only that the business side ran efficiently, but that everyone on staff was happy and being taken care of as well. Rob Vargas, CalChamber director of finance, noted Dicke's softer side, as he has been known to often help employees who needed a hand in their personal life, specifically employees with medical challenges or sick loved ones.
Dicke was born and raised in Chicago, graduating from Millikin University in Decatur, Illinois with a B.S. in accounting. He passed the CPA exam in Illinois and earned his M.B.A. from the University of Chicago.
Before coming to the CalChamber, Dicke worked for Blue Diamond Growers in Sacramento as vice president of finance and chief financial officer for almost a decade. Prior to moving to California, Dicke worked for the Brach Candy Company in Chicago, serving as vice president of finance and administration. Dicke also previously worked for Jacobs Suchard, a coffee and candy company with corporate offices in Switzerland, holding senior-level positions in marketing, purchasing and operations, and running a business unit.
In 2014, Dicke was named CFO of the Year for nonprofits in the Sacramento area by the Sacramento Business Journal. Dicke received the award, in part, for leading the CalChamber through the recession without massive layoffs. While other organizations saw revenues plunge, the CalChamber's revenue stayed roughly between $20 million and $22 million between 2008 and 2013.
But Dicke, who has been known around the CalChamber for his low-key demeanor, wouldn't take credit; instead, he praised his staff for the organization's financial stability during the economic downturn.
Besides serving the CalChamber, Dicke sat on the board of the Sacramento Area Commerce and Trade Organization for eight years, also serving as president; taught as an adjunct professor of finance for five years at the Graduate School of Management at the University of California, Davis; was one of 10 financial executives in the region who helped form the Sacramento Chapter of Financial Executives International in 2006; served as chief financial officer for the California State Protocol Foundation; was a member of the California Governor and First Lady's Conference Board of Directors; served on the board of the Women's Alzheimer's Movement; and once served on the board of the Sacramento Metropolitan Chamber of Commerce.
He is a member of the National Association of Corporate Directors, the American Institute of Certified Public Accountants and the Institute of Management Accountants.
Upon being recognized as the Sacramento CFO of the year in 2014, Dicke was quoted as saying, "I don't want to stand on what I did in the past. I'm always looking forward."
We here at the CalChamber hope that is still true today and that Dicke looks forward to what is to come as he enters this next chapter of his life.