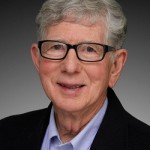 I hear that the Occupational Safety and Health Standards Board (Board) will be considering a revision to the requirement to obtain a physician's approval for the items to include in a job site first-aid kit. As the owner of a small business, I purchased an "approved" first-aid kit from a general retail store for use at my site. Is this considered an "approved by a physician" first-aid kit?
This is a question that has been asked and virtually been unanswered for most employers since the advent of Cal/OSHA. If you had a first-aid kit and it was maintained with basic items, clean and accessible, it was accepted.
In 2010, a safety consultant asked the Board (Petition 519) to remove the requirement for a consulting physician to approve all first-aid kits. The petition was granted on March 17, 2011.
The petitioner noted it would be very difficult for a consulting physician to be sufficiently familiar with the wide variety of possible injury/illness risks to determine knowledgeably the appropriate and necessary contents for the first-aid kit.
The petitioner recommended Construction Safety Orders (CSO), Section 1512, which contained a list of minimal first-aid materials as an alternative to the consulting physician. An advisory committee was convened on June 29, 2011, and developed recommendations that will be considered by the Board later this month.
Proposed Revisions
As previously stated, Section 1512 of the CSO already has the alternative to use items from a recommended list or as determined by an employer-authorized, licensed physician. The proposal revises the title of the section from "Emergency Medical Services" to "Medical Services and First Aid." Also, the title of General Industry Safety Orders (GISO) Section 3400 was revised to be consistent with CSO Section 1512.
Proposed revisions to Section 1512(c)(1), First-Aid Kit, include adding the phrase "and other materials" and removal of six existing items as being no longer considered appropriate.
Also proposed is the addition of four new items for consistency with the new proposed Section 3400(c)(3) Table 1.
The items proposed for removal are safety pins, scissors, forceps, emesis basis, portable oxygen and its breathing equipment, and tongue depressors.
The four new proposed items are medical exam gloves, single-use antibiotic treatment, single-use antiseptic application, and single-use cardiopulmonary resuscitation (CPR) disposable barrier device.
The newly proposed items are considered necessary for the modern practice of first aid and are currently recommended to be included in first-aid kits in the American National Standards Institute (ANSI) Z308.1 Standard: Minimum Requirements for Workplace First Aid Kits and Supplies. The exam gloves and CPR device are existing requirements from the bloodborne pathogen regulations, GISO Section 5193.
Another proposed revision to GISO Section 3400 will permit an employer to evaluate the need for first-aid supplies and ensure there are adequate quantities and types of first-aid material readily available for employees on every job.
Also, at least one first-aid kit with the appropriate contents will be available on site and if necessary, additional kits will be available.
A minimum first-aid materials list, Table 1, is included in lieu of a physician-provided list. Two notes provide further cautions that additions to the recommended listing may be needed for some workplaces and deviations from a typical worksite will require employers to consider additional factors.
Upcoming Hearing
The Board hearing on the proposed revisions to Section 1512 of the Constructive Safety Orders and Section 3400 of the General Industry Safety Orders is set for April 21.
This proposed rulemaking is open for public review and comment. Readers who wish to submit comments can find the complete text of the proposal at www.dir.ca.gov/OSHSB/First-Aid.html.
---
Column based on questions asked by callers on the Labor Law Helpline, a service to California Chamber of Commerce preferred and executive members. For expert explanations of labor laws and Cal/OSHA regulations, not legal counsel for specific situations, call (800) 348-2262 or submit your question at www.hrcalifornia.com.