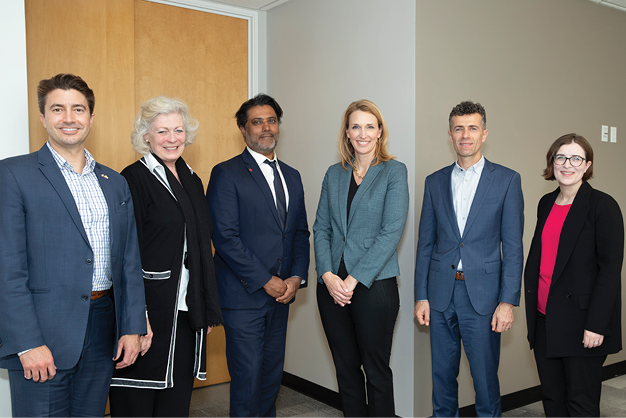 Post-pandemic return-to-work policies, energy resources, climate change and trade issues were among the topics of discussion when a team from the Canadian Consulate General in San Francisco visited the California Chamber of Commerce on March 14.
In 2021, two-way trade in goods between Canada and the United States topped $664.16 billion. Exports to Canada were $307 billion in 2021, making it the largest export destination for the United States.
Canada has remained California's second largest export market since 2006, with a total value exceeding $17.89 billion in 2021 (10.2% of all California exports). Computers and electronic products make up 26% of California exports to Canada. California imports $28 billion from Canada.
According to the Canadian government, nearly $2 billion worth of goods and services crosses the Canada-U.S. border daily, which is the equivalent of more than $1 million traded every minute. Two-way trade with Canada supports an estimated 1,166,100 jobs in California. Nearly 1.8 million people visit California from Canada, spending nearly $2 billion.