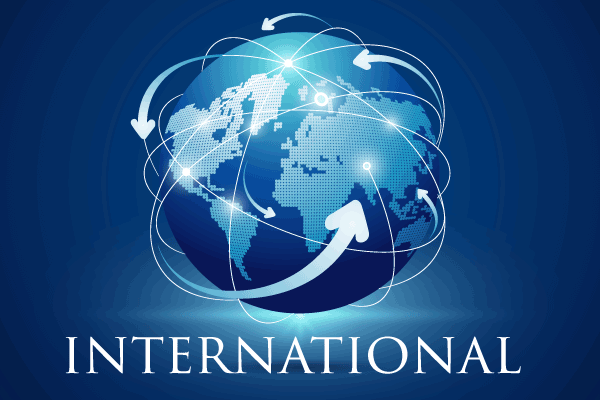 California and Germany have many ongoing cooperative efforts underway already and there are more opportunities to come, German Consul General Oliver Schramm told a California Chamber of Commerce gathering last week.
Areas of mutual interest include energy policy and climate change, Schramm said at the December 10 international breakfast hosted by the CalChamber Council for International Trade and sponsored by CSAA Insurance Group.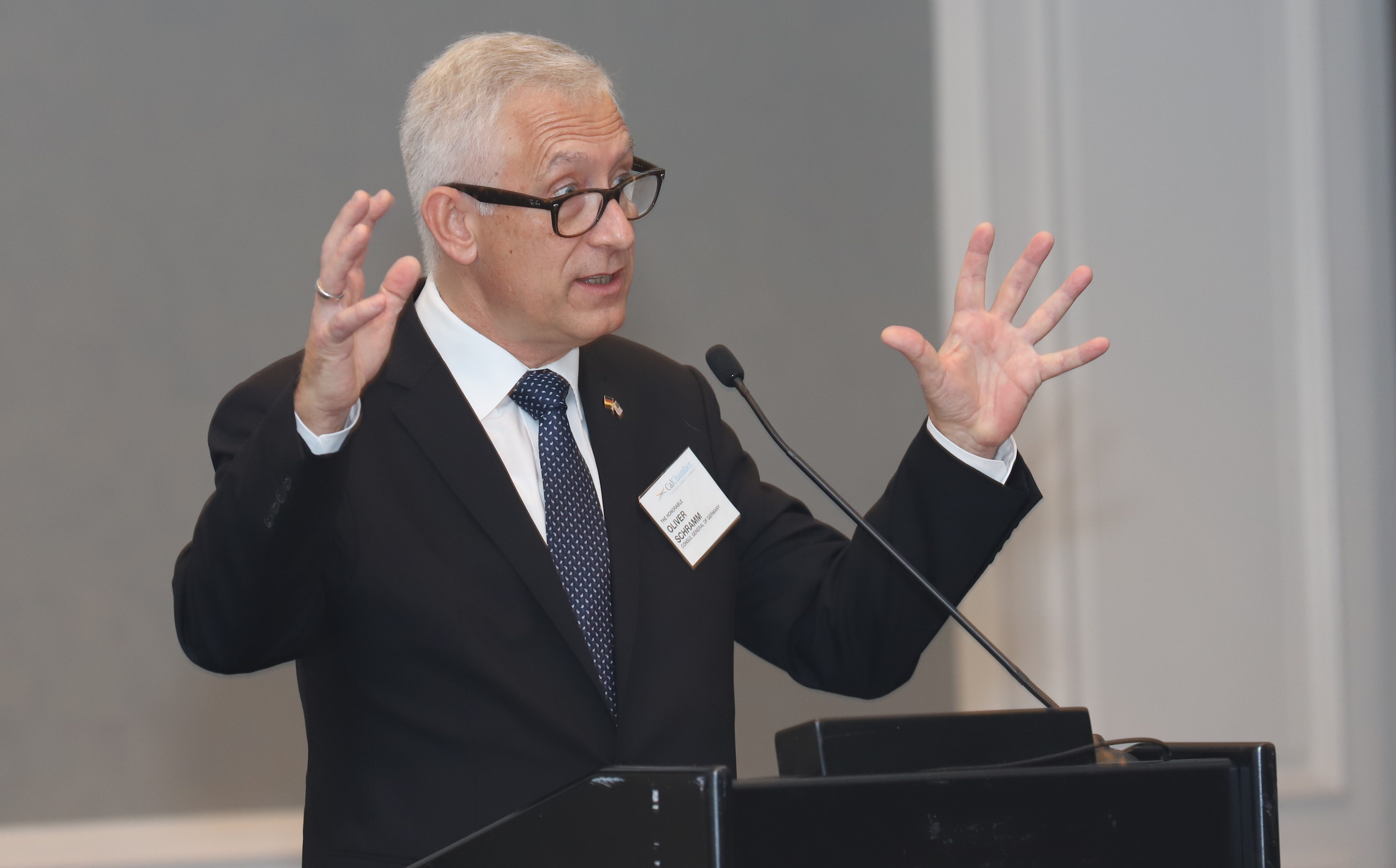 Schramm took over the post of Germany's representative to the Pacific Northwest in August.
Examples of the ongoing efforts Schramm cited included:
• Six years ago, Germany and California established a regular dialogue on energy policy. The most recent fifth bilateral energy conference took place in Sacramento in November with a focus on hydrogen and offshore wind energy.
• In early December, the German federal minister for transport and digital infrastructure visited Los Angeles, San Francisco and the Bay Area to talk about the newest trends and developments in the field of mobility in multimodal transport systems.
Climate Change
Success in fighting climate change will come only by working together, Schramm said. "The latest natural disasters have only underlined this fact — from the smoke and haze of the Dixie wildfire to the disastrous and deadly flooding in Western Germany earlier this year to ever-more-drier soils and emptier water reservoirs in both our countries," the Consul General explained.
"The clock is ticking, and we need more political fire power and technological solutions," he said.
Networks
Citing the importance of having and developing networks to connect people and projects with information and perspectives, Schramm said the German American Chamber of Commerce (GACC West) in San Francisco is a main center. The chamber shares space with other German institutions, such as the trade promotion agency Germany Trade & Invest (GTAI), and the German American Business Association (GABA), which only recently has established more transatlantic links with its very active branch "Transatlantic AIU Xchange."
Last year, the German government allocated funds to open a new German Center for Science and Innovation in downtown San Francisco in spring 2022. The center is only the sixth worldwide, Schramm said, and will combine basic and applied research with new activities. One other important goal — apart from strengthening research and academic contacts — will be in the end also to get young startups into shape to succeed in future markets.
Investment/Trade
Germany is California's fourth largest foreign investor. Examples of investments include manufacturing sites like the train factory of Siemens Mobility, research laboratories with an emphasis on the automotive sector, and lifestyle system pharmaceutical products.
As California's seventh largest export destination, Germany shares the state's interest in a rules-based international system with functioning dispute settlement mechanisms — also an important cornerstone of the coalition treaty that the new German government wants to put high on its agenda, Schramm said.
Coalition Government
He gave a rundown on the recent German election that resulted in a three-party coalition leading the country. The main message so far of the new foreign secretary, Annalena Baerbock, is that the new government will work to strengthen Europe's roles and capabilities, and wants to continue its excellent cooperation with its close allies.
"Front and center will be our common fight against climate change and its catastrophic consequences," Consul General Schramm said.
To increase the share of renewable energies in electricity, he said, the new government wants to accelerate the termination of using coal to generate electricity, with the phase-out to be completed by 2030 instead of the previously planned exit of 2038. The plan is to expand use of solar power and wind turbines.
Hydrogen technologies also offer great chances, particularly for the German/California cooperation, Schramm said. The U.S.-European Union Trade and Technology Council launched a few weeks ago will provide a good platform to discuss tech-related issues and business opportunities between European and American friends and partners, he commented.
The Bay Area will play a pivotal role, he continued, and the list of transatlantic topics includes technology standards cooperation, climate and clean tech, secure supply chains, data governance and technology platforms, misuse of technology threatening security on human rights, export controls cooperation, and investment screening cooperation.
Turning to electro-mobility, Schramm reported that Germany aims at having 15 million registered electric vehicles (EVs) on the streets by 2030 and charging infrastructure will be "massively boosted" under the new government. Given California's strength in EVs, its No. 2 commodity and good exported, there's a lot of potential for Germany and the Golden State, Schramm said.