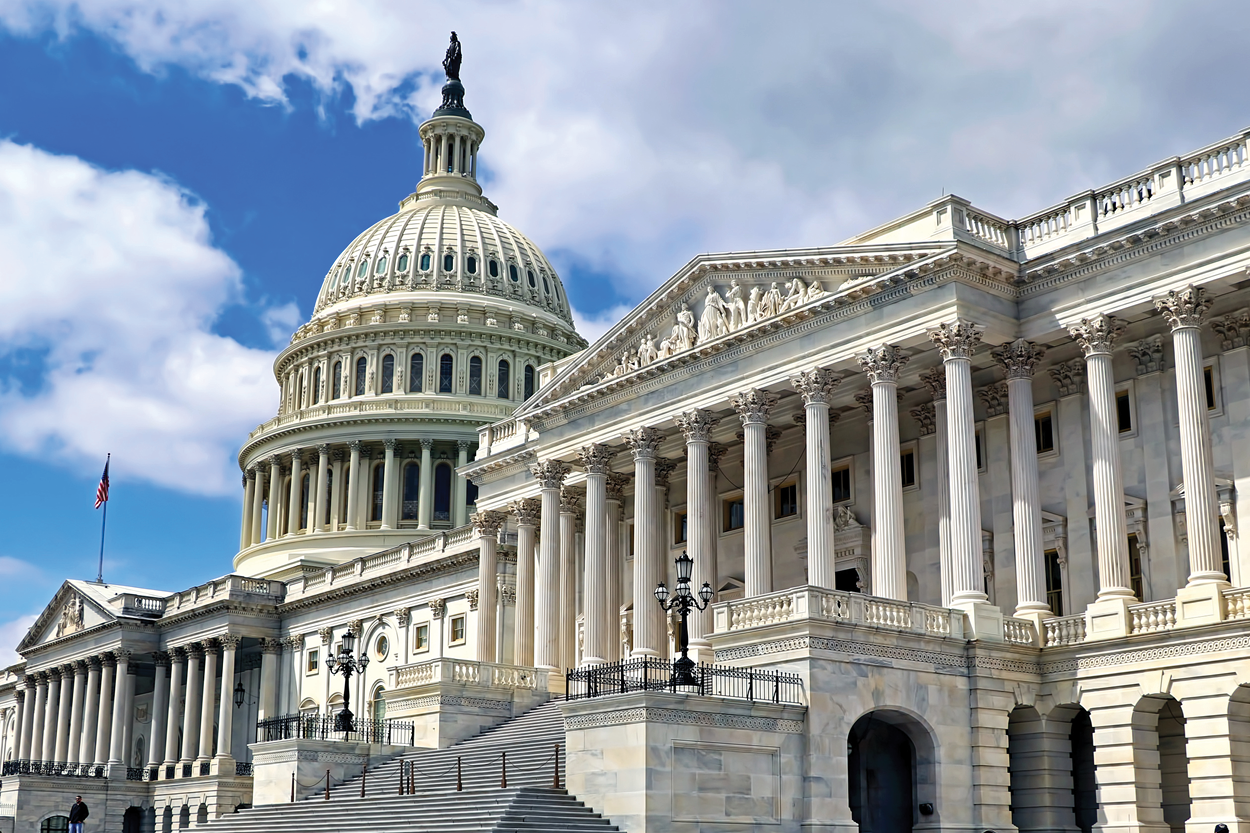 Congress must support U.S. jobs, competitiveness and growth by passing the Miscellaneous Tariff Bill (MTB) by the end of the year.
That is the message that the California Chamber of Commerce and many other associations and businesses in manufacturing and other sectors of the economy emphasized in a December 2 letter to congressional leaders.
The letter was addressed to U.S. House Speaker Nancy Pelosi (D-Calif.), U.S. Senate Majority Leader Chuck Schumer (D-N.Y.), House Republican Leader Kevin McCarthy (R-Calif.) and Senate Republican Leader Mitch McConnell (R-Ky.)
Passing a comprehensive MTB by the end of the year will support at a critical time the competitiveness and growth of manufacturers and other businesses in the United States and the millions of American workers they employ, the letter stated.
Daily Cost
The MTB temporarily reduces or suspends tariffs on goods that are not made domestically or are not available in sufficient quantities in the United States. The previous MTB expired after December 2020, and since then, manufacturers and other businesses have been paying $1.3 million per day in anti-competitive tariffs. As manufacturers and businesses work to lead the U.S. economic recovery in the face of supply chain constraints, shipping challenges, rising prices and other COVID-19-related issues, Congress can lift one hurdle by passing the MTB.
It is critical that Congress pass a comprehensive MTB into law with substantial retroactivity, the letter pointed out. Congress also must renew the American Manufacturing Competitiveness Act of 2016, thereby retaining a process that includes robust analysis of a broad range of MTB petitions by the U.S. International Trade Commission and other U.S. government agencies, as well as the ability of Congress to object to the inclusion of individual MTB petitions, as can be done currently.
Based on analyses by the National Association of Manufacturers, the MTB would eliminate import tariffs of more than $1.5 billion over three years (with full retroactivity to January 2021), bolstering manufacturers and other businesses in the United States, especially small and medium-sized manufacturers.
Economic Growth
This tariff relief translates into U.S. economic growth: According to the U.S. International Trade Commission, tariff relief under the previous MTB boosted U.S. gross domestic product (GDP) by as much as $3.3 billion annually and annual output by as much as $6.3 billion.
In 2018, the MTB passed both chambers of Congress unanimously. In June 2021, the U.S. Senate voted by a margin of 91-4 to include the MTB and other trade priorities in the United States Innovation and Competition Act.
Lack of action on the MTB adds yet another hurdle to the challenges facing manufacturers, other sectors of the U.S. economy and the workers they employ. Passing the MTP as soon as possible this year will help U.S. competitiveness and job growth.