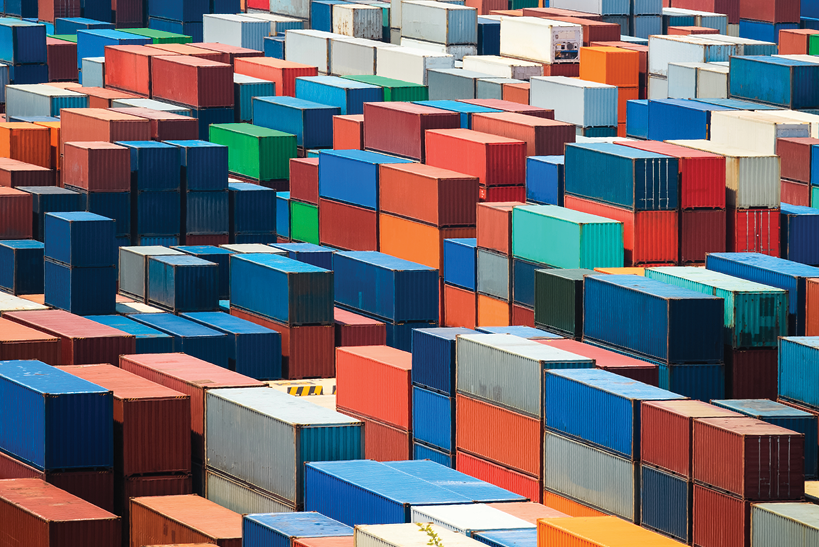 Easing port congestion was the focus of an executive order signed by Governor Gavin Newsom last week and a federal partnership announced this week.
The executive order signed by the Governor on October 20 directs state agencies to develop longer-term proposals that support port operations and goods movement for consideration in the January 10 Governor's Budget.
This week's agreement with the U.S. Department of Transportation (USDOT) aims to speed up projects to modernize port operations and supply chain processes,
Executive Order
The executive order builds on earlier efforts this year by the Governor's Office of Business and Economic Development (GO-Biz) to ease supply chain issues by engaging the diverse network of stakeholders along the supply chain to discuss key challenges and identify short-term and long-term solutions.
These directives come amid global disruptions to the goods movement supply chain. Record demand for imported goods combined with capacity issues across the entire supply chain have slowed distribution at ports on the California coast.
The executive order also directs state agencies to continue coordinating with the Biden-Harris Administration Supply Chain Disruptions Task Force to address state, national and global supply chain challenges.
Lastly, under the order, state agencies are directed to identify state-owned properties and other locations that could be available to address short-term storage needs once goods are unloaded from ships; to identify priority freight routes to be considered for a temporary exemption to current gross vehicle limits to allow for trucks to carry additional goods; and to create workforce training and education programs. AB 639's (Cervantes, 2020) implementation is also expedited through this executive order.
Partnership
A joint release from the Governor's office and USDOT identifies projects that could receive support from the partnership agreement as including:
• Port-specific upgrades;
• Expanding capacity for freight rail;
• Developing inland port facilities for increased warehouse storage;
• Railyard and truck electrification;
• Highway upgrades to improve truck travel times;
• Grade-separated crossings to reduce the number of rail-street intersections and improve safety and efficiency;
• Land ports of entry to expand trade capacity and cross-border commerce; and
• Other projects identified by the California State Transportation Agency.
Shipping Challenges
Earlier this month, the commissioner of the Federal Maritime Commission, Carl Bentzel, joined the CalChamber to discuss the state of U.S. ports and short- and long-term challenges in the shipping industry. To read the Alert story summarizing Commissioner Bentzel's remarks, visit https://calchamberalert.com/2021/10/15/commissioner-offers-insights-into-factors-affecting-congestion-at-u-s-ports/.