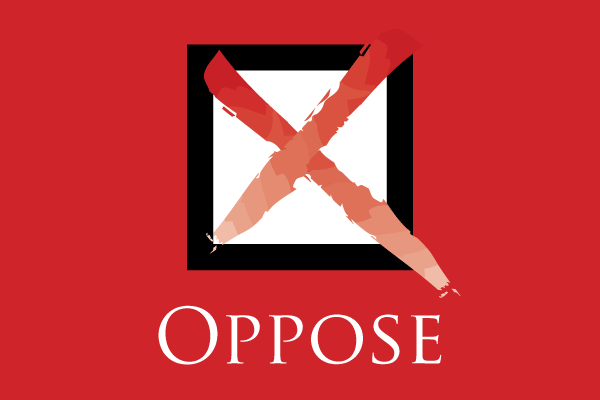 California Chamber of Commerce policy advocates working alongside advocates from allied business groups succeeded in stopping seven CalChamber-opposed bills from advancing for the year, while negotiating amendments that allowed CalChamber to remove opposition from four other pieces of proposed legislation.
Amended Bills
• SB 331 (Leyva; D-Chino): Before amendments, this bill would have unnecessarily limited the use and scope of severance agreements and would have subjected employers to multiple threats of litigation for any alleged violation, which would have limited the use or offer of severance packages to employees. Opposition removed based on cumulative amendments through the legislative process including the final set made on August 16, 2021 narrowing language in the bill and clarifying that the amount of a severance agreement may be kept confidential. Neutral. To Governor.
• AB 457 (Santiago; D-Los Angeles): Originally disrupted patient telehealth options by requiring a health plan arrange for an enrollee to treat with a third-party telehealth provider only if the service was not available through a contracting individual health professional. Opposition removed after September 3, 2021 amendments that provide greater protection for patient telehealth options. Neutral. To Governor.
• AB 652 (Friedman; D-Glendale): Prior to amendments, the bill circumvented the Safer Consumer Products program by proposing to ban per- and polyfluoroalkyl substances (PFAS) chemicals far beyond the stated intent of banning PFAS in juvenile products, including in electronics and medical devices, that would have substantial unintended consequences. Opposition removed on August 20, 2021 after a number of Author amendments were taken to narrow the scope of the bill and make other technical changes. Neutral. To Governor.
• AB 1200 (Ting; D-San Francisco): Bans intentionally adding any class of PFAS in foodware products by January 1, 2023, and, prior to amendments, created a new warning label for all cookware products falsely warning customers of the health and environmental risks associated with a product containing any chemical on the Department of Toxic Substances Control list of thousands of chemicals, with no thresholds or other scientific basis for establishing when a warning is appropriate. Opposition removed on August 25, 2021 after a number of Author amendments were taken, including the elimination of the warning label and 1-800-number requirements, as well as technical amendments that narrowed the scope of products covered. Neutral. To Governor.
Bills Stopped for the Year
• SB 410 (Leyva; D-Chino): Would have specifically exempted Cal/OSHA regulations from the Standardized Regulatory Impact Assessment (SRIA) process, which provides thorough economic analysis and Department of Finance oversight for proposed regulations and is presently applicable to all regulations with a financial impact of more than $50 million. Assembly Inactive File 9/8/21.
• SB 637 (Newman; D-Fullerton): Would have burdened hospitals with unnecessary and redundant reporting requirements regarding staffing and COVID-19 positivity rates. Assembly Inactive File 9/10/21.
• AB 13 (Chau; D-Monterey Park): Would have allowed local agencies to require businesses to submit impact assessments to audit automated decision systems as a requirement for successfully submitting bids to cities, but did not clearly define the framework for doing so, and did not account for intellectual property or the effect on businesses that would have been excluded from bidding on such contracts because they do not have the resources to conduct such reports. Senate Appropriations Suspense File 8/16/21.
• AB 284 (Robert Rivas; D-Hollister): Would have imposed a climate neutrality goal on California agricultural operations prior to the development of a statewide climate neutrality plan, which would have increased the cost of food and potentially consolidated markets. Oppose Unless Amended. Senate Inactive File 9/2/21.
• AB 1041 (Wicks; D-Oakland): Prior to amendments, would have significantly expanded multiple existing leave requirements in California that apply to employers of five or more, including small employers with limited employees who are struggling as a result of the pandemic, by allowing an employee to take leave to care for any family member or any person of their choosing without limitation, and subjecting the employer to costly litigation under the Fair Employment and Housing Act or the Labor Code Private Attorneys General Act (PAGA), for any alleged interference, interruption, discouragement, or denial. Job killer tag removed due to April 22, 2021 amendments narrowing the bill so that the only additional persons that an employee can take leave to care for is one designated person per 12-month period. Senate Inactive File 9/9/21.
• AB 1252 (Chau; D-Monterey Park): Would have turned every business offering software or hardware to consumers, including websites and mobile applications, that is designed to maintain identifiable information about an individual's mental or physical health conditions, into a provider of health care subject to the California Confidentiality of Medical Information Act (CMIA). Assembly Inactive File 6/2/21.
• AB 1395 (Muratsuchi; D-Torrance): Proposed to limit the technology necessary to reach our carbon neutrality goals by more than doubling our state goal while also imposing limits on technology-assisted carbon reductions, sending market signal to not develop carbon removal or storage technology. Failed passage in Senate, 14-12, then placed on Senate Inactive File, 9/10/21.